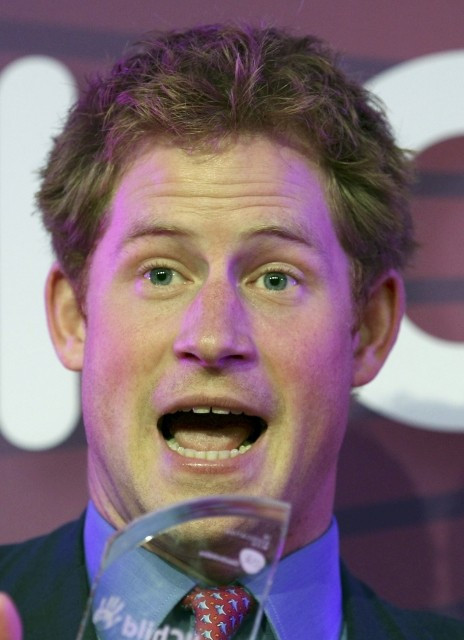 Indelicate photographs of Prince Harry, taken during a party in Las Vegas have proven to be beneficial for tourism levels to the Sin City. Harry flew to Nevada for a holiday, before beginning his tour of duty as an Apache pilot in Afghanistan.
The photos, once published, caused widespread controversy in the UK but they are expected to be a big boost for Vegas' image, according to UK's Belle Rock Entertainment, which offers online casino services in the country.
The organisation claims Harry's photographs have given developers more reasons to plan and build entertainment areas alongside hotels and casinos in the Nevada state city famous for its casinos and gambling culture. In fact, since Harry's photographs went viral, the casinos in Vegas are reportedly considering a marketing re-branding of sorts... Las Vegas as the "greatest party city in the world".
"Thanks to Prince Harry's recent frolics, Vegas is receiving more exposure - not for its casinos but for its entertainment away from the gambling floors. From nightclubs to restaurants and swanky hotel rooms complete with pool tables and bowling alleys Vegas is known for its excesses. But it's the party scene that Las Vegas now wants to cultivate and market on a wider scale," the report states.
The idea behind this new conceptualisation of Vegas would be to discover the "other side" of the city. This would include luxury shopping experiences, entertainment shows, night clubs, restaurants and the like. statistics suggest tourist spending in the city, for 2011, concentrated on eating, shows and shopping and accounted for 62 percent of the Strip's $14.5bn (£8.9bn approximately) revenue - an increase of more than 20 percent in less than 30 years.
Moreover, the photographs of Harry partying with girls have given local tourism another leg to stand on.
"Sin City has always been a popular choice for stag dos and male-dominated parties, but after Prince Harry's partying with several females, the local tourist board now wants to expand its reach to women," the report concluded.