Prince William and David Beckham Team Up for United for Wildlife Campaign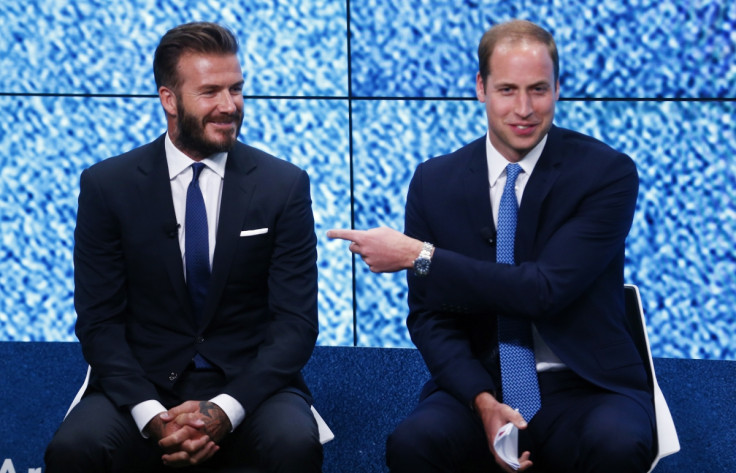 Prince William has teamed up with football royalty David Beckham to help launch a campaign designed to protect endangered species.
The Duke of Cambridge, who is president of United for Wildlife, unveiled the #WhoseSideAreYouOn campaign alongside the former England captian, at an event held at Google's headquarters in London.
Decked out in blue suits, the pair stressed the importance of raising awareness of conservation issues around the world such as the illicit sales of ivory and rhino horns.
"Our children should not live in a world without elephants, tigers, lions and rhinos. Enough is enough," said Prince William.
"It is time to choose between critically endangered species and the criminals who kill them for money."
Beckham, who is the lead ambassador for the cause, said he was passionate about using his fame to make a difference.
"It really is devastating and we are in a world where our generation and the younger generation really can make a difference and we need to do it now," he said. "Are we on the side of the criminals or are we one the side of the animals?"
"I'm very proud to also be part of an amazing team - an amazing array of famous faces that are very important to this organisation and very important to this cause."
United for Wildlife is a coalition of seven conservation organisations and the Royal Foundation of The Duke and Duchess of Cambridge and Prince Harry.
Wimbledon champion Andy Murray, India's former batsman Rahul Dravid and retired South African rugby captain Francois Pienaar are just a few of the sporting stars backing the campaign.
© Copyright IBTimes 2023. All rights reserved.