Prince William: Duke of Cambridge arrives in Beijing for first royal visit to China in three decades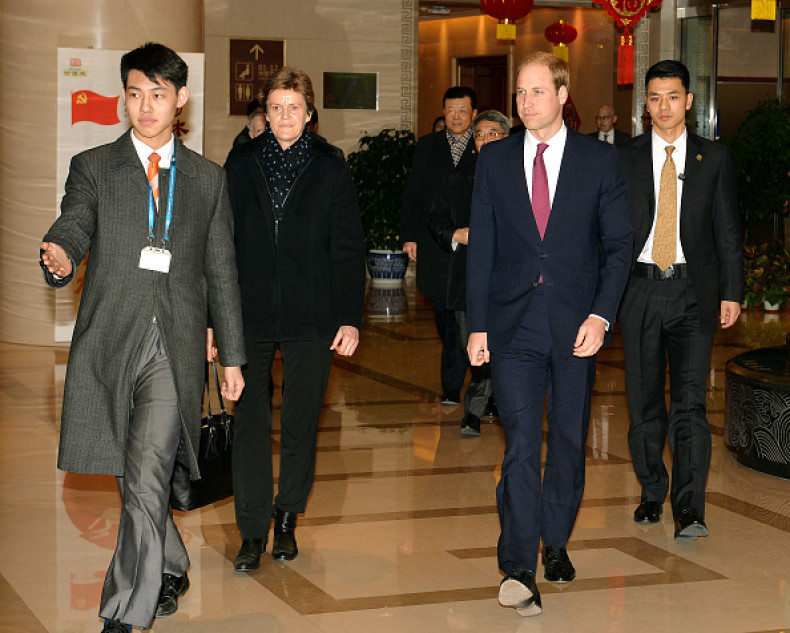 Prince William has arrived in China for the final leg of his royal Far East tour.
After a whirlwind four-day tour of Japan, the Duke of Cambridge flew to Beijing, where he was greeted at the Capital International Airport by British Ambassador Barbara Woodward, Britain's first female ambassador to the country.
The Chinese Ambassador to the UK, Liu Xiaoming, and Ambassador Sun of The Chinese People's Institute of Foreign Affairs, were also part of the official reception committee.
Walking through the VIP section, the prince took a moment to peruse a display of cherry blossom and lanterns dedicated to the new Chinese year, the Year of the Sheep.
His first visit to China, the trip is significant for diplomatic relations. The future king is the most senior member of the Royal family to visit the country since the Queen and Prince Phillip, nearly 30 years ago.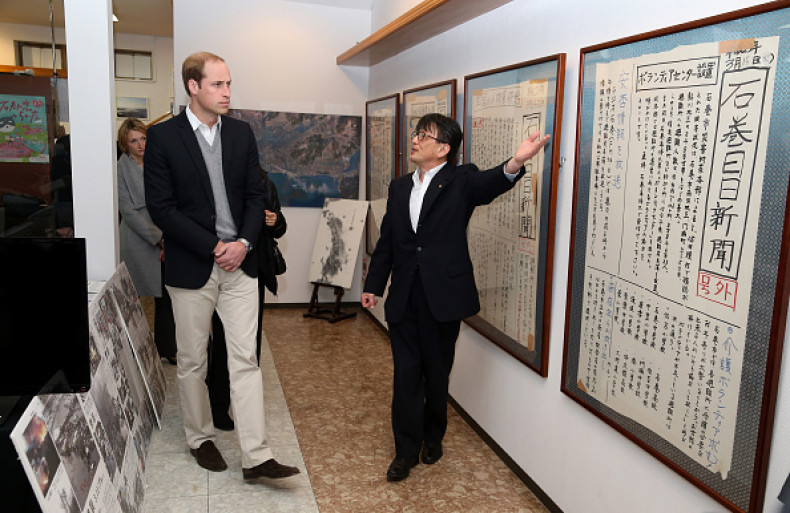 It had been thought that Prince Charles would be the first to make the visit to China after he set up several initiatives in the country, including The Prince's Charities Foundation (China) and an organisation to preserve historic architecture. He has also met with several senior Communist party leaders in the UK.
However, China has had a famously tenuous relationship with the royals after a serious of embarrassing gaffes by members of the family. Prince Charles once described the country's leaders as "appalling old waxworks", in a leaked private diary, according to an article in the Daily Mail.
Charles also enraged Beijing by hosting Tibetan spiritual leader, the Dalai Lama - viewed by China as a dangerous separatist - at Clarence House in 2012. Two years later he boycotted a Buckingham Palace banquet in honour of the then visiting president of China, Jiang Zemin.
The Daily Mail also reported how Charles' father, Prince Philip, famously described the capital as "ghastly" when he visited in 1986 and was heard telling a group of British students there: "If you stay here much longer, you'll all be slitty-eyed."
While it falls on Prince William to negotiate the sensitive diplomatic minefield in China he inherits from his family, the Queen is said to be confident of the young royal's diplomatic skills.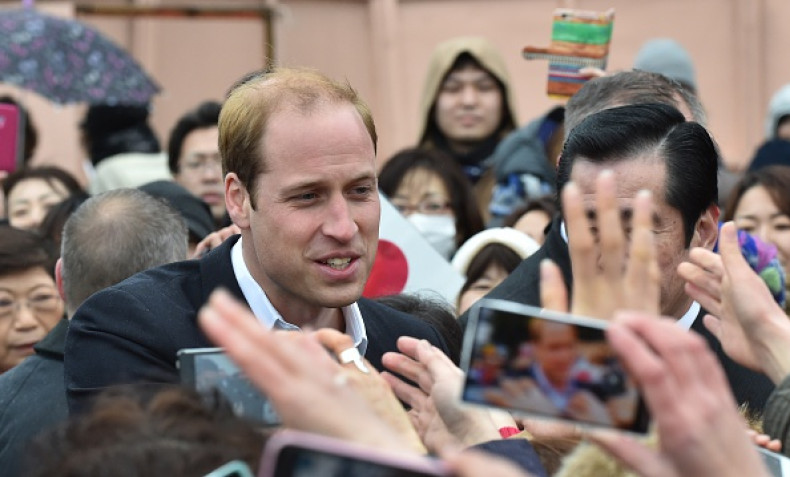 The high profile tour will begin with a visit to Beijing's Forbidden City – the ancient home of China's deposed emperors - as well as a traditional Hutong, a traditional narrow alley unique to the country.
He will also meet several senior Communist Party leaders, including the Chinese premier, Li Keqiang. Trade will be one focus but William is also expected to tackle China's role in ending the illegal wildlife trade, which he will highlight during a visit to an elephant sanctuary in Yunnan Province.
William will serve as an ambassador for British business at a time when the UK is actively seeking to expand economic and cultural opportunities with China.
He will officially open the Great Festival of Creativity in Shanghai, a British initiative which marks the start of what is billed as a "flagship year of cultural exchange between the two countries". The festival is designed to showcase British innovation and creativity in everything from fashion to health, technology, education and entertainment.
The Prince will also meet senior figures in Chinese and British business including China's two richest men, Alibaba chairman Jack Ma and Wanda chairman Wang Jianlin - both of whom have interests in Britain.
China is on course to overtake the United States as the world's largest economy, and Prince William's visit is aimed at fostering positive relationships between the UK and China.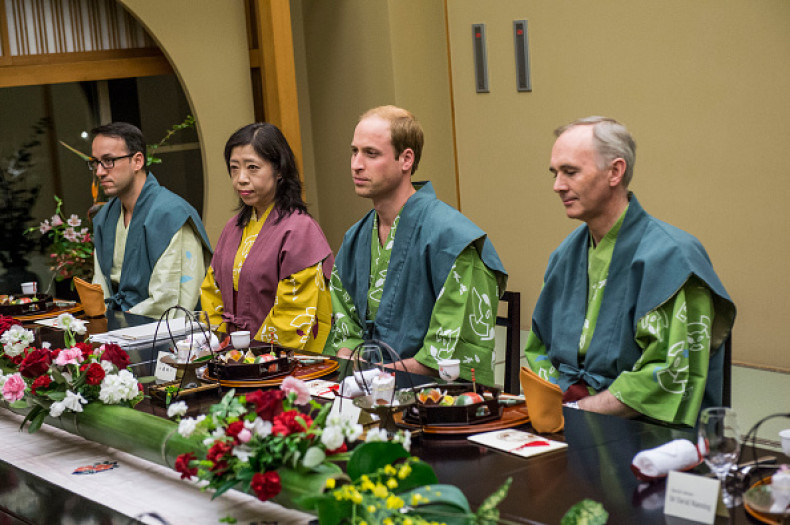 The Prince received a rousing welcome in Japan where he visited the north-eastern city of Ishinomaki, which was devastated by a tsunami in 2011, which killed some 19,000 people.
He was greeted by Lion Dancers performing in a Shishimai Ceremony at Chime of Hope Shopping Centre and was shown handwritten newspaper pages produced during the March 2011 Tsunami at Ishinomaki local newspaper office on March 1, 2015 in Ishinomaki.
Earlier, the Duke of Cambridge was invited on a tour of a TV studio where he dressed as a Samurai warrior and he also joined the PM Shinzo Abe in a traditional Japanese dinner.