Prince William joins Bill Gates, Mayor Mike Bloomberg, José Andrés for New York summit
The Prince of Wales is heading to the Big Apple to promote his Earthshot Prize Awards during the city's annual climate week event.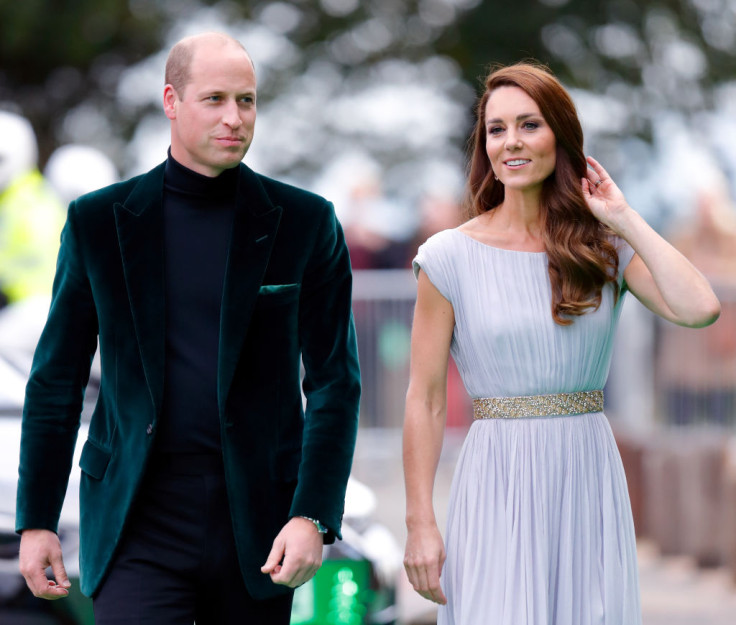 Prince William will be joined by political leaders, philanthropists, and global business leaders at the second Earthshot Prize Innovation Summit in New York City on September 19. He will promote his prestigious environmental award, Earthshot Prize, and he will name the 2023 finalists and show their respective projects.
The Prince of Wales will be at the Big Apple for two days starting on Monday, September 18. His first stop will be at the Billion Oyster Project to learn more about its initiative to restore oyster reefs to New York Harbour with the help of volunteers and school children. Then, he will hold talks with United Nations secretary general António Guterres during the 78th session of the U.N. General Assembly.
Then on Tuesday, he will address delegates at the Earthshot Prize Innovation Summit alongside other prominent speakers including New York mayor Mike Bloomberg, Earthshot Trustee and former New Zealand prime minister Jacinda Arden, Microsoft founder Bill Gates, Caroline Kennedy, daughter of John F. Kennedy and the current U.S. ambassador to Australia and human rights activist Nomzamo Mbatha.
José Andrés, founder of World Central Kitchen, will also be among the guests at the summit. The celebrity chef once teamed up with Prince Harry and Meghan Markle's non-profit organisation Archewell Foundation to provide 50,000 meals to people in need around the world between 2020 and 2022.
Archewell highlighted its partnership with Andrés' World Central Kitchen in its 2020-22 report stating: "In one of our earliest partnerships, AWF and Chef José Andrés' World Central Kitchen (WCK) established a joint philanthropic partnership in service of strengthening local communities around the world through the power of food. We supported efforts at the frontlines of climate disasters, including Puerto Rico and Dominica."
The chef has also spoken of his friendship with Prince Harry and Meghan Markle in a January 2023 report from Archewell. He was quoted as saying: "Harry and Meghan, my dear friends you bring hope to each and every community you touch, always with a smile, always with empathy and through your partnership with World Central Kitchen, sometimes a hot plate of food that shows people in need how much we care."
Archewell Foundation and WCK provided emergency food relief globally to those affected by natural calamities including in Puerto Rico and Dominica, and those displaced by the invasion of Ukraine.
Andrés will join Prince William at the Earthshot Prize Innovation Summit where he will host a panel discussion between finalists of the 2022 Earthshot Prize titled "Catalysing Innovation." The talk will "hear from the leading disruptors on how they are using diverse expertise and visionary creativity to address some of the most pressing global challenges".
The Prince of Wales' visit to New York, which coincides with the city's annual climate week event and the U.N. General Assembly, is seen as part of a wider strategy that puts him in the role of a global statesman.
A close aide told CNN: "In addition to unveiling this year's Earthshot finalists next week, you're also going to see Prince William sitting down with the UN Secretary-General and other world leaders... This really is the evolution of Prince William as the global statesman."
This is his second solo trip in a year as he evolves as an international leader and prepares himself for his future role as Britain's monarch. Earlier this year he was in Poland and met with President Andrzej Duda and the troops stationed near the border with Ukraine and refugees affected by the Russian invasion.
The aide pointed out that the public saw this start of the evolution of Prince William "over the last six months, whether it be him sitting down with President Biden in Boston in November, or heading to the Ukrainian border to meet with British troops".
© Copyright IBTimes 2023. All rights reserved.