Prince William, Kate Middleton stir Prince Harry comparisons over visit to France
The Prince and Princess of Wales will cheer on different teams during the 2023 Rugby World Cup in France.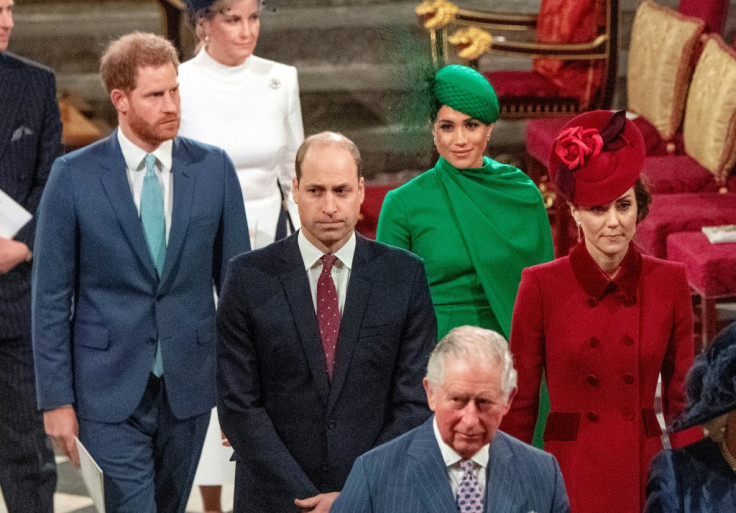 Prince William and Kate Middleton are headed to France this weekend to attend the men's Rugby World Cup. Their trip stirred claims about PR competition with Prince Harry since he will also be in Germany over the weekend for the 2023 Invictus Games.
The couple will cheer on different teams during the 2023 Rugby World Cup which will take place in different locations in France from Sept. 8 to Oct. 28. Their office at Kensington Palace confirmed that as patron of the Rugby Football Union, the Princess of Wales will attend a group stage match between England and Argentina at the Stade de Marseille on Saturday, Sept. 9. Meanwhile, as patron of the Welsh Rugby Union, the Prince of Wales will watch Wales take on Fiji at the Stade de Bordeaux on Sunday, Sept. 10.
The couple's visit will surely garner international interest, especially since it comes after the prince faced huge backlash for not personally cheering on the Lionesses during the FIFA Women's World Cup final in Sydney, Australia on Aug. 20. Instead, he sent a recorded video message to share his support and good luck to the women's team.
Interestingly, the Duke of Sussex will also be making headlines of his own this weekend when he attends the 2023 Invictus Games, which will take place from Sept. 9 to 16 in Düsseldorf, Germany. Meghan Markle will join him with their representative confirming both their presence in a statement saying that the 38-year-old will attend the opening ceremony and stay "throughout the entirety of the games."
Meanwhile, the Duchess of Sussex will join him "shortly after the games begin." They will both be at the closing ceremony where she is expected to host the "Lifestories Scene" segment, which offers insights into the bravery and resilience of the veterans and wounded athletes competing.
Over at X formerly Twitter, netizens questioned the coincidence of the brothers' respective visits. One claimed Prince William and Kate Middleton do not want to be upstaged by Prince Harry tweeting, "Of course they will attend they are men's games also its Invictus opening they have to compete. They only live to compete with Harry."
A second chimed in, "Oh dear..Poor W & K. They picked the IG kickoff weekend for their jaunt...meaning the only people who'll be paying attention are a few diehard royalists -because we all know even the most hateful derangers will be focused on the games, trawling for content for their hate accounts."
Another wrote, "Lol. Please inform them all press will be busy following the Montecito royals between the 7-16. Real bad timing" and one more commented, "Too little too late and how convenient it is the same time as Invictus - whoever is advising @KensingtonRoyal should be sacked." One claimed that royal coverage will focus on Prince Harry's Invictus Games in Germany.
Despite the negativity from the Sussex fans, there were also those who shared their excitement to see the Prince and Princess of Wales in France. Likewise, others defended Prince William for not attending the FIFA Women's World Cup final in Australia. It is also worth pointing out that the couple did not schedule the Rugby World Cup and that they chose the weekend to travel to France instead of spending it with their family.
One wrote, "Sounds wonderful," another tweeted, "They're Both SO Very Supportive Of Each Other, & That IS Just Beautiful To See..In My Elderly BUT Honest Opinion!" One more chimed in, "I love that they enjoy sports. It's lovely to see. They made the 2012 olympics magical together."
Ahead of his trip to Germany, Prince Harry will be in London for a charity visit. He will attend the WellChild Awards, for which he has been patron for 15 years, on Sept. 7. It is unclear if Meghan Markle will join him. The ceremony will take place a day before Queen Elizabeth II's first death anniversary on Sept. 8. Ahead of their visit to France, Prince William and Kate Middleton will reportedly lead the public tribute to the late monarch on her death anniversary, although Kensington Palace has yet to confirm the reports and announce their plans.
© Copyright IBTimes 2023. All rights reserved.