Prince Harry and Prince William have spoken of the anti-bullying charity set up by their mother, saying she would have been 'proud' of its achievements.
The Diana Award was established two years after the late princess' death in 1999. Tackling bullying and social exclusion, the charity also runs training, mentoring and anti-bullying ambassador programmes.
The awards are presented to young people, including volunteers, carers and fund-raisers, who have had a positive impact on the lives of others.
Marking 15 years of the organisation, Prince Harry and The Duke of Cambridge praised its "energy and passion."
In a statement they said: "We believe, when encouraged and supported, that young people have the ability to change society for the better. We know that our mother - in whose memory this award was established - felt the same and would be proud of its achievements to date.
"Having met young people working with the charity in Newcastle and in London, we were struck in both cases by their deep and lasting sense of social responsibility," added the princes.
"These young people were working hard to tackle the social issues that affected them - such as bullying or social exclusion - and the Diana Award empowered them to do more."
Among those being handed Diana Awards at a reception at 11 Downing Street today were Ellie Louise Harris-Beard, 13, and Kyle Lewis, 18.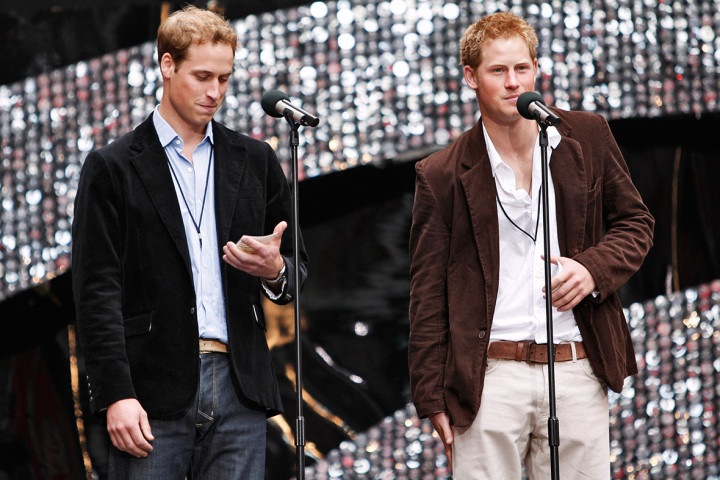 Miss Harris-Beard, from Kidderminster, was handed the Diana Champion Fundraiser Award for helping to set up the charity Cords4Life to encourage umbilical cord donation.
Her brother Charlie was treated using stem cells from an umbilical cord in 2011, but tragically lost his fight against leukaemia last year.
Miss Harris-Beard, who has raised £25,000 for charity so far and was handed her award by JLS star, Oritse Williams, said she now plans to organise a fundraising ball.