Prince William and Prince Harry have revealed that their father Prince Charles is an embarrassing dad like any other. They make the candid admission during an interview with Geordie TV duo Ant and Dec in a documentary to celebrate 40 Years Of The Prince's Trust.
In the 90-minute film, William and Harry reveal their father's tendency of 'rabbiting on' and their embarrassment as he would always erupt into laughter at the most inopportune moments when he would visit them at school. They reveal that it is a family trait to find it amusing 'when things go wrong', Mail Online reports
William and Harry also reveal how their father's long-winded letters were at times confusing as his writing gets harder to read towards the end of the day as he becomes more tired. And while Prince Charles admitted that he has never changed his grandchildren's nappies, he said he found some comfort in the fact they will be around "to look after me when I am doddering about."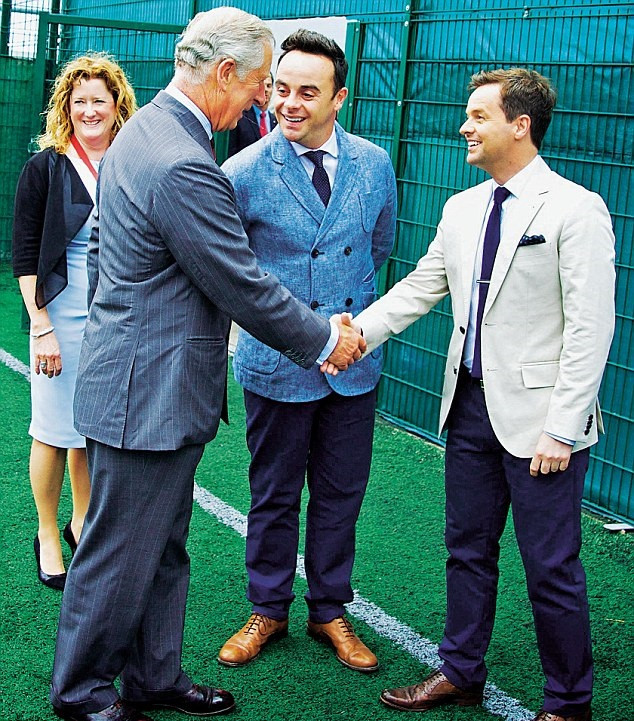 In an exclusive interview with Event magazine Ant and Dec who are ambassadors for the Prince's Trust, also revealed what it was like to meet Prince Charles as they spent 12 months following him around for the documentary . "I think he may have had a few issues with [my accent]," Ant explains. "I would ask him a question and sometimes he would just smile."
"I found myself getting a bit over-excited and grabbing His Royal Highness and slapping him on the back... I had to keep stopping myself," he added. The Prince of Wales appears the most relaxed he has ever been in a TV interview as he jokes around with Ant and Dec.
Ant and Dec, When Ant And Dec Met The Prince: 40 Years Of The Prince's Trust will air on ITV at 9pm on January 4.