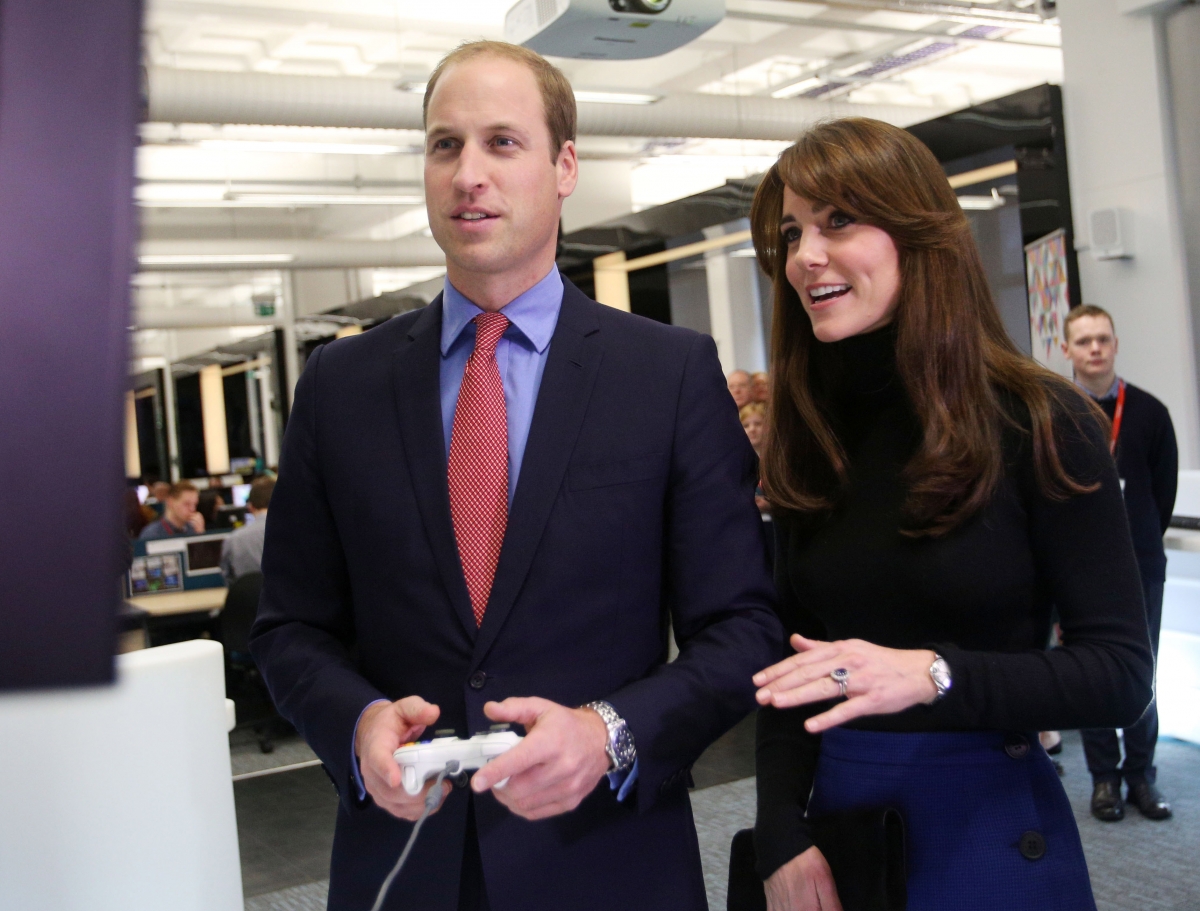 Prince William revealed something not quite surprising about his wife during their weekend visit to Scotland: She is not very good a video games. The royal couple was visiting Abertay University on 23 October when they met the winners of a UK-wide BAFTA game design competition.
According to People Magazine, William and Kate tried out the winning games themselves, with the prince showing off his superior video game skills. During one game demonstration, William reportedly threw a mock "ha-ha" towards his wife after scoring. Kate, on the other hand, was much more apprehensive of taking the controls. "I have a lot to learn," she said.
The third in line to the throne replied: "I can't educate her, she's not interested." The banter between the parents of two continued throughout their visit, with Kate teasing her husband, "Come on, William!" The magazine reported he also encouraged her as she took over in one of the games.
William reportedly did well on a game created by 16-year-old Jack Reynolds. "He did as well as I did on my first go," the teenager told the magazine. Towards the end of their visit, the couple was shown a game inspired by an intricate William Morris floral print.
The game, called Strawberry Thief, allows players to use their fingers to strike the face of a tablet as insects gather berries. The game's designer, 25-year-old Sophia George, told the magazine: "Prince William said he could see how calm it was and that Kate would like it. So that's definitely made my day."
The royal couple's visit to Dundee, Scotland included several prior stops to the Young Game Designers award. According to Us Magazine, the pair attended events for the Scottish Mental Health Arts and Film Festival, with a kickoff event at the Dundee Repertory Theatre.
Kate and William spoke to several well-wishers, including one who asked the 33-year-old princess if her husband still rode his motorcycle. "He's still riding it. It always filled me with horror when he goes out on it," she said, according to Vanity Fair. "I'm terrified. Hopefully, I'm going to keep George off it."
They then made a stop at The Corner community centre, to take part in an anti-bullying workshop, before making their way throughout town to visit historic sites. Their busy day ended at the BAFTA-sponsored event.