Prince William sick and tired of Harry's latest attack: report
The Prince of Wales reportedly refuses to reconcile with his brother despite pleas from King Charles III.
Prince William reportedly has had enough of Prince Harry's ceaseless criticism of the royal family and he is unwilling to make amends especially following the startling revelations in the duke's memoir, "Spare."
The Duke of Sussex accused his older brother of physical violence in his book and he did not spare Kate Middleton and Camilla either. Likewise, in his interview with Tom Bradby to promote his book, he claimed that some royal family members "decided to get in the bed with the devil to rehabilitate their image."
He did not specify who but he had told Anderson Cooper on CBS' "60 Minutes" that his stepmother teamed up with the British press to rehabilitate her image. The 38-year-old had also accused Buckingham Palace and Kensington Palace of leaking stories about him and Meghan Markle to the tabloids.
All these allegations have allegedly infuriated Prince William but instead of speaking up, he has remained silent because he wants nothing more to do with Prince Harry. Star magazine in its Jan 16 issue claimed that King Charles III has been pleading with his eldest son to make peace with his sibling.
It reportedly "saddens him immensely that Harry has so much anger and resentment towards the family — it's a matter of huge embarrassment too." But he "has told William and others that Harry will always be family."
The publication went on to claim that His Majesty has tried to remind the Prince of Wales of the close bond he once shared with the Duke of Sussex during their childhood. He also used the memory of Princess Diana and Queen Elizabeth II to persuade his eldest son to make amends with his brother.
However, Prince William is alleged to be "very angry" at Prince Harry and at Meghan Markle too. In his eyes, what his brother has done is "unforgivable" and considers it a "personal attack."
In his interview with Cooper, Prince Harry revealed that he has not spoken to Prince William and King Charles III even before the release of "Spare." He shared that it has been "quite a while" since he has talked or texted with either of them. But claims that the Prince of Wales is furious at his brother and that their father has pleaded with him to heal the rift remain unconfirmed.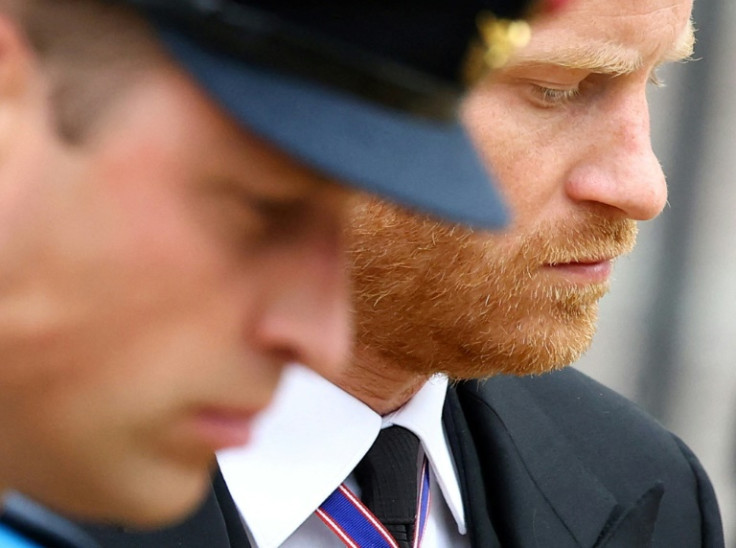 © Copyright IBTimes 2023. All rights reserved.