A collection of iconic dresses owned by the late Princess Diana have gone on sale.
The 10 gowns which were worn by the Princess of Wales at pivotal moments in her life, are expected to fetch £1 million when they go under the hammer at Kerry Taylor auction house in London.
It is the largest number of dresses ever to go on sale from Diana's private collection.
Among the cocktail frocks, ballgowns and formal evening dresses is the silk velvet Victor Edelstein gown that Diana famously wore to dance with John Travolta at a 1985 state dinner at the White House. The off-the-shoulder number is expected to sell for £300,000, with an American bidder expected to snatch the prize.
The rare items, which are now being auctioned by an anonymous seller, were originally sold by Diana herself in 1996 following her divorce from Prince Charles.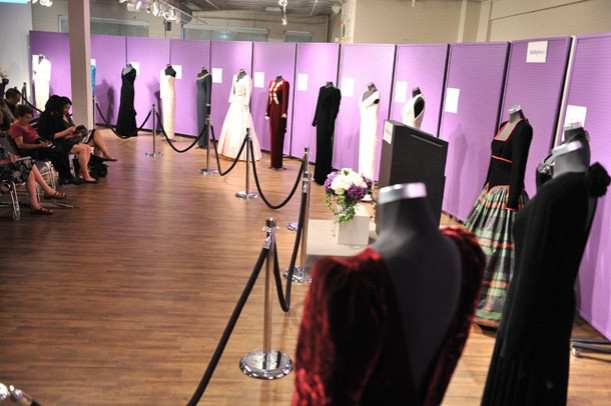 It was her son, the young Prince William, who suggested she use the proceeds to raise money for charity.
One of the buyers, American Maureen Rorech Dunkel, initially bought the 10 dresses as a long-term investment, but after Diana's death in 1997 she decided to exhibit them to raise money for good causes.
Auctioneer Kerry Taylor said: "It's probably the last time that these 10 Diana dresses will be seen together because after the auction obviously they'll probably be scattered across the world.
"In a way it's like a little history of Diana's life through her clothes."