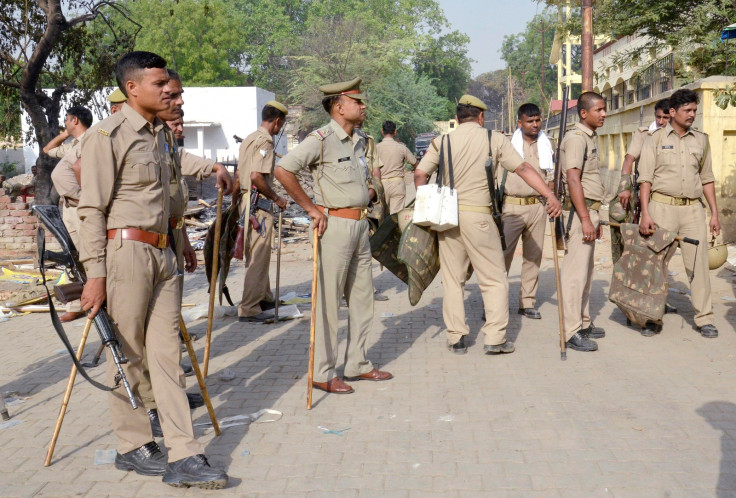 A female inmate at the women's prison in Byculla in India's Mumbai died on Friday evening (23 June) after prison guards reportedly inserted a wooden baton, locally called as lathi, into her vagina, Hindustan Times reported. She was reportedly assaulted for complaining about two eggs and five pieces of bread missing from her morning ration.
The 45-year-old woman, Manjula Shetye, was brought dead to JJ Hospital on Friday at around 7.30pm as the incident led to a riot by the furious inmates. According to Times Now, the inmates shouted slogans and burned newspapers and furniture before the authorities could regain control.
As many as 200 prisoners staged huge protests on Saturday demanding action against prison security officials. A case against the 200 inmates has been registered for rioting inside the facility.
The medical examination confirmed that Shetye's body bore several "marks of injuries and pulmonary edema" indicating her lungs were severely damaged.
The first information report (FIR) filed with the police emerged on Monday, 27 June. It contains witness accounts which detail how Shetye was allegedly attacked.
According to the Hindustan Times, one of the witnesses, an inmate, has said in the statement that two female prison officials firmly held Shetye's legs apart after stripping her naked while a third officer inserted a baton, roughly two-to-three-feet-long, into her vagina. And, despite Shetye's profuse bleeding, jail authorities did not come forward to help but panicked when she fell unconscious.
Six prison officials – Bindu Naikade, Waseema Shaikh, Shital Shegaonkar, Surekha Gulve and Aarti Shingne – have been charged with murder. All of them are female police constables.
"We have registered a case of accidental death and will make a panchnama [initial investigation report] to proceed with the post mortem at JJ Hospital," Sanjay Baswat, a senior police official at a Nagpada Police Station told DNA.
Shetye was serving life imprisonment after she was found guilty of murdering her sister-in-law. Notably, the Byculla jail also hosts one of India's high-profile media figures Indrani Mukerjea for killing her daughter. Mukherjea was among the inmates who are charged with rioting.