People fleeing war-torn South Sudan have seen "unimaginable horrors" and have been victims of abuses including rape, UK government's International Development Secretary Priti Patel has said in a statement sent to IBTimes UK.
She made the remarks as the conflict continues to displace thousands of people every day – the majority of which are children.
"The conflict and human rights abuses in South Sudan have torn families apart and caused unimaginable horrors for hundreds of thousands of children," Patel said.
Of the 1.8 million refugees who have fled South Sudan since war broke out in 2013, the UN estimated that 62% are children.
At least 950,000 South Sudanese have fled to Uganda, which the UN said it is now hosting "more refugees than any other country in Africa".
"Over half of all refugees arriving in neighbouring Uganda are children who have been forced to flee their country, sometimes alone, in an attempt to escape starvation, rape or recruitment as child soldiers," Patel said.
The same views were echoed by World Vision, a global children's charity that is helping the Ugandan government cope with the refugee influx.
The organisation has so far reached about 700,000 refugees in five districts across northern Uganda. Among other projects, the organisation helps children cope with trauma caused by war and abandonment, aiding them to build their new lives in the host country.
"The circumstances in which children are displaced are horrible. Some of them have seen their parents being butchered, some of them have slept in the bushes for more than a month with no food and sometimes no water," Richard Duuki, child protection facilitator at World Vision Uganda, told IBTimes UK.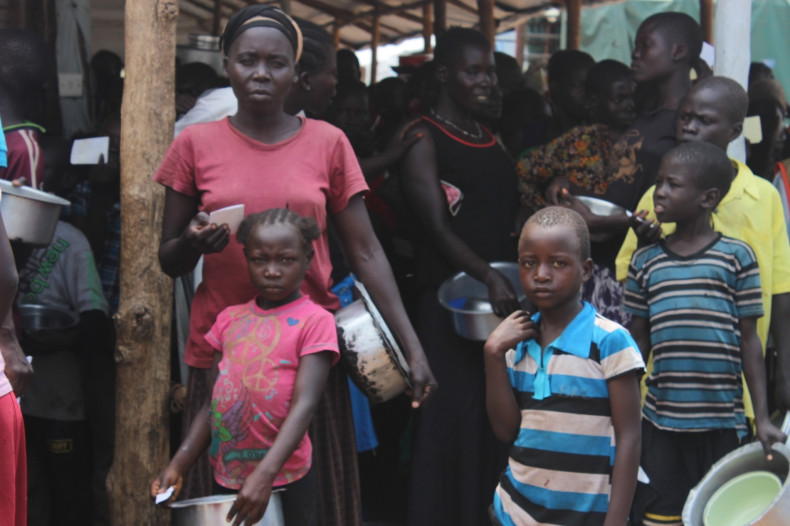 UK support to refugee crisis in Uganda and funding shortfall
Since 2014, the UK has provided £93.5m ($122m) of funding to the refugee response in Uganda. The support has contributed to, among other projects, providing food or cash-based equivalent to 1.2 million refugees, vaccinations to 210,000 child refugees and shelter to 56,255 people. Hundreds of thousands of people have also been provided with clean water and items including blankets and cooking utensils.
"I've seen first hand the appalling conditions where men, women and children are starving to death, but I have also been proud to see UK aid providing a lifeline in South Sudan and in Uganda for the thousands of people fleeing violence and starvation every day," Patel said.
"This is a man-made crisis, and the Government of South Sudan now needs to step up and put an end to the suffering and allow aid to get to those who need it."
In June, Kampala and the UN appealed for $2bn (£1.5bn, €1.7bn) in funding to cope with the refugee crisis. Although the appeal has been met with a positive response – including €85m pledged by the European Union – it has failed to reach its target.
"We have received good support form the international community and the media, which have done a great job creating awareness [on the refugee crisis] and good response from donors, but the response is smaller compared to the needs,"
Robert Baryamwesiga, from the Office of the Prime Minister department of refugees and settlement commandant at Bidi Bidi resettlement camp in northern Uganda, told IBTimes UK that Uganda still needs $1bn to continue to assist refugees and ensure that services meet "minimum standards".
South Sudan's conflict explained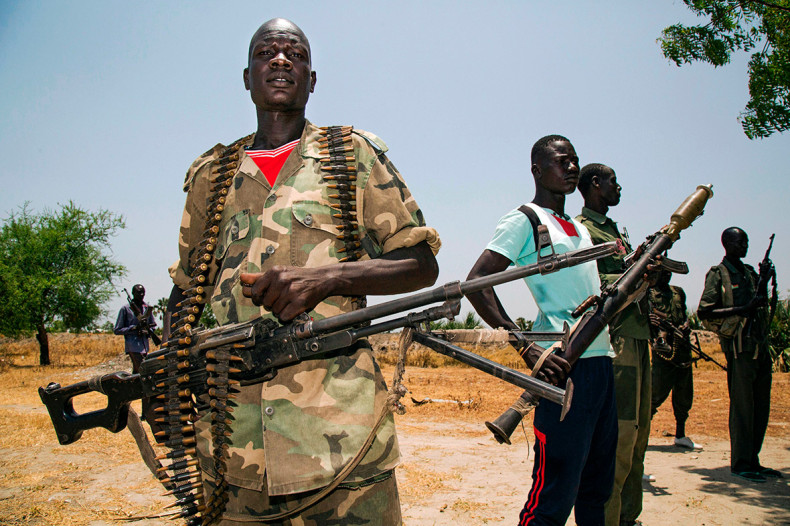 South Sudan became world's newest nation in 2011, after it broke away from Sudan. However, the newly created country has known very little peace, as it descended into war just two years after its creation.
The conflict erupted in 2013 when President Salva Kiir, of the Dinka ethnic group, fired his deputy Riek Machar – from the Nuer group. Machar then became a rebel leader.
Fighting between rebels and governement troops has killed an estimated 50,000 people, amid allegations of crimes against humanity committed by both sides, including rape, torture and the use of child soldiers.
The conflict has progressively continued along ethnic lines, with tit-for-tat violence targeting Dinka and Nuer tribes, prompting the UN to repeatedly warn the country is on the verge of a Rwanda-style genocide.
Kiir and Machar have agreed on several peace deals – the last of which was signed in August 2015 – but have failed to control their troops, who have broken every ceasefire since 2014.
Earlier this year, the government declared a unilateral ceasefire to promote peace. However, in May, rebels loyal to Machar rejected the government's offer of dialogue.
---
IBTimes UK travelled to Uganda courtesy of Word Vision UK.
---