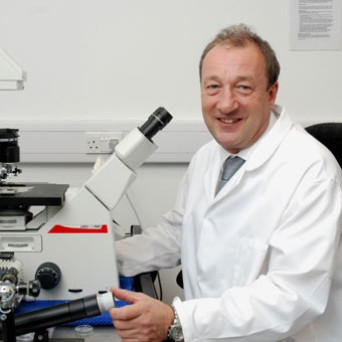 The scientist behind the 1996 cloning of Dolly the Sheep killed himself by accident after a drunken argument with his wife, an inquest heard.
Professor Keith Campbell, 58, tied a belt around his neck and hanged himself from a ceiling beam in his bedroom.
But the coroner recorded a verdict of death by misadventure and not suicide after hearing evidence from Campbell's wife, Kathryn.
Mrs Campbell, a voluntary worker, told the inquest her husband had begun to behave "irrationally" on 5 October last year, after returning to their home in Ingleby, Derbyshire, from his work at Nottingham University.
Professor Campbell was a "regular" drinker who suffered from hypertension, high blood pressure and a heart condition, she said. He had been drinking that day, and had begun to pick a fight with her, she told the inquest.
At one point he had threatened to cut himself with a kitchen knife, and later he smashed a downstairs window, Mrs Campbell said.
He then told his wife that he was going to throw himself in the river, saying later that he was going to the bedroom and ordering her not to come in until morning.
Mrs Campbell, 46, said she had swept up the broken glass and was taking it outside to the dustbin when she next saw her husband, through the ground-floor bedroom window.
He was hanging from a beam in their bedroom, she said. She rushed in to cut him down, but could not save him. He asphyxiated and would have died almost instantly, the hearing was told.
Robert Hunter, coroner for Derby and South Derbyshire, said Professor Campbell had no intention of dying and was fully expecting his wife to rescue him in time.
Describing it as a "cry for help", he ruled that Professor Campbell did intend to put the belt round his neck, but did so knowing his wife was nearby and "expecting his wife to come into the bedroom to rescue him."
He said there was no other evidence to suggest he was considering suicide, and recorded a verdict of misadventure.
After the hearing, Mrs Campbell said: "He was a lovely man and a wonderful husband."
Professor Campbell's research into stem cells and animal cloning at the Roslin Institute in Scotland led to the birth in 1996 of Dolly the Sheep, the world's first mammal cloned from an adult cell.
Professor Campbell was the main contributor in the creation of Dolly, who was cloned from a mammary gland cell, and named after Dolly Parton.