Property fund freeze designed to 'dampen volatility', says Standard Life CFO
Asset manager's finance chief also labels equity market response to freeze as disproportionate.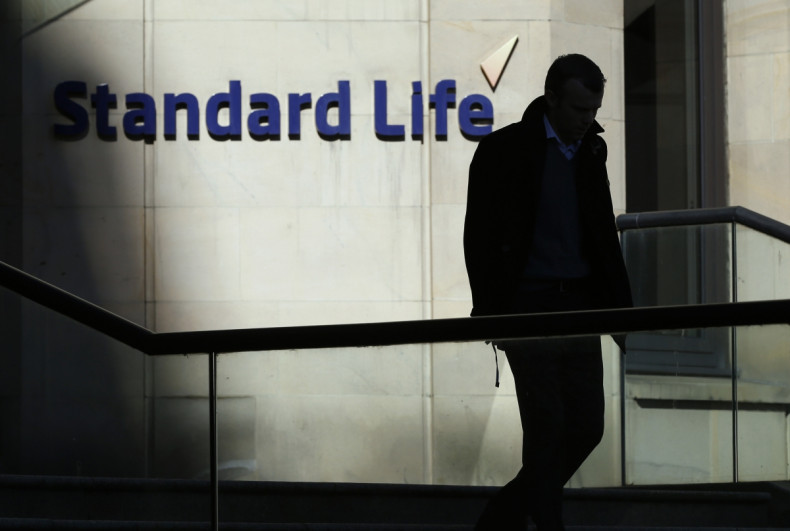 The decision taken by Standard Life to freeze its £2.9bn ($3.8bn) UK commercial property fund in the wake of the country's vote to leave the European Union was about "dampening market volatility" and nothing out of the ordinary, according to the asset manager's finance boss.
Speaking exclusively to IBTimes UK on Tuesday (19 July), a fortnight on from the freeze, Luke Savage, chief financial officer of Standard Life, said: "The move is by no means exclusive to us. The action we took is not out of the ordinary, in a sense that the terms and conditions under which people buy in to these funds state that the fund manager may suspend activity in order to protect the interests of all investors at times of stress."
Commercial property exposure by its very nature is fairly illiquid and remains a long-term investment. "So, hypothetically, if 10% of your customers come back and demand their money back, you can't sell 10% of the commercial real estate portfolio in an instant. The suspension we imposed was a dampening mechanism that stops too much volatility within a fund and enables us to protect all investors."
The post-Brexit market panic merited such a move, which Standard Life and other asset managers also took following the collapse of Lehman Brothers at the height of the global financial crisis in September 2008, Savage added. It led to over half of the UK £25bn property funds market being frozen.
"Yet, it is not a state of permanent paralysis for us. We'll review the situation every 28 days. As and when we have more transparency in terms of economic data, market direction and what draw demands there are, Standard Life will be looking for the appropriate time to recommence trading," Savage said.
However, the Standard Life finance chief was nonplussed by the stock market response to the freeze, which saw the asset manager's share price fall by 10% at one point before recovering.
"A bit of perspective is required. We have £307.4bn either under management or administration. Standard Life investment manages roughly above £250bn. Our UK property exposure is less than 1% of our business.
"What perhaps a number of commentators don't appreciate is that Standard Life as a group is a well-diversified global investment company that's active in most asset classes in key geographies."
Savage also added that a third of Standard Life's assets under management had nothing to do with the direction of the pound. "Given that background, the impact of a temporary suspension of one fund or one class of funds in the UK was met with a disproportionate response to the overall context of Standard Life and the global diversification that we have."
Despite short calls on Standard Life's share price following the UK property funds freeze, i.e. bets that the price would fall, analysts also feel the company may have fallen victim to a post-Brexit mass panic.
Richard Hunter, head of research at Wilson King Investment Management, said: "Knee-jerk reactions tend to overshoot in either direction. Standard Life is a massive company made up of a number of business strands.
"Unless these property funds contain leverage that we do not know about that could have wider-ranging implication for the fund managers, of which there is no suggestion; there are no reasons to be concerned about the health of the parent asset management company."
Lumping commercial property and housing stock sentiment many have also played a part, Hunter added.
"The freeze came at a time when some investors are concerned about the UK property market in general. So often, albeit unfairly, both commercial property and housing are easy to beat with the same stick. We probably have four property markets on the go at once – central London, wider London, south east and rest of the country."
However, there is little viable data to suggest a run on commercial property holdings. Majors banks are holding firm for now. Some have reiterated their commitment, while others have taken a fresh plunge.
For instance, Societe Generale recently confirmed to IBTimes UK that it is forging ahead with its new UK hub in Canary Wharf, while Wells Fargo bought an 11-storey block at 33 Central, King William Street, close to the Bank of England, this month. Anecdotal evidence also suggests there are a number of US firms taking keen interest in London property.
Standard Life's own post-freeze divestments from its £328m Property Income Trust to the tune of £12.4m were "in line" with the company's expectations, with no indications that any of the three commercial property assets it sold in Witham, Teddington and Kingston Upon Thames went at knocked-down prices.
"It then begs the question how much of those post-Brexit outflows seen at Standard Life's and other property funds were caused by professional investors rushing for the exit, and how much of that was a herd mentality. I suspect the latter lot was larger," Hunter concluded.