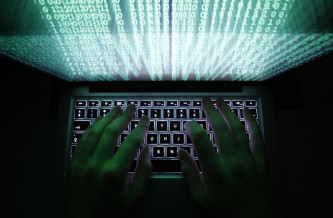 It's clear that that the financial and banking world continuously drives headlines.
But, more often than not, those headlines have been less than flattering.
Recently in the UK, a few banks have found themselves under pressure when a systems failure resulted in customers unable to use their credit and debit cards.
Last year, another major IT failure locked many customers out of their accounts for several days.
These incidents must serve as a wake-up call not just for the banks in question but for the entire industry. Before we take a look at how change can happen, it's important to understand what has helped to cause such IT failures.
The Problem with the Banking Back-Office
Institutions across finance are falling into a common trap.
They are focusing on the digitization of customer-facing channels at the expense of back-end infrastructure and processes. There's little business value in launching a shiny new mobile app if it requires too many manual processes and handoffs at the back office to work smoothly.
In addition, most banks back-office and IT functions still rely largely on legacy, core IT systems that were originally implemented in the 1970s and 1980s.
And those that have integrated technology have done so with ad-hoc upgrades over the years. This has led to an assortment of systems – old and new – that often do not talk to each other.
Consequently, back-office processes have become disconnected and manually intensive which results in slow response times as well as increased error rates.
As you can see, inefficiencies in the back office are bound to impact on the customer, no matter how sophisticated the front office. We've recently found that as many as 60% of customer dissatisfaction sources originate in the back office.
Can banks really afford not to change?
How Organizations Can Rise to the Back-Office Challenge
There are a range of solutions that can streamline back-office operations from tactical to strategic and transformational.
The challenge lies not necessarily in the availability of a solution, but the willingness to change.
Tactical solutions, such as Document Management Systems (DMS) and Digital Signature solutions, require a relatively low investment, and can be implemented without a massive overhaul of existing systems.
Even more, such solutions can deliver quick returns, typically within a year.
These tactical solutions address basic process inefficiencies that result from excessive dependence on paper-based transactions. It's even been estimated that DMS systems can reduce the time taken to file and locate paper based documents by nearly 75% based on our research. France-based BPCE group implemented a Digital Signature solution that enabled customers to read and sign their contracts on tablet devices in their own branches.
From this alone, BPCE is estimating a savings of one billion sheets of paper a year.
While tactical solutions are the foundation of success, if not monitored continuously, inefficiencies tend to creep back into an organizations structure. Strategic solutions such as Business Process Management (BPM) address this problem.
They're designed to monitor processes on an ongoing basis, spot inefficiencies and takes rapid corrective action. UK's Lloyd's Banking Group exemplifies the success of a properly implemented BPM system. They've greatly reduced the number of unique business processes from 700 to merely 23 – clearly a process optimization success.
But while process efficiency and cost reduction are important goals, in order to effectively reduce risk and IT failures, the back office also needs to be mature enough to support a bank's growth objectives.
Transformational solutions such as a Core Banking Platform can do just that. They require significantly higher investments but lay the foundations for increased agility and enhanced customer experience – both of which are key ingredients of a bank's future success.
US-based bank BBVA Compass held a complete overhaul of their legacy system to implement a modernization program. The $360m replacement led not only to a reduction of time to market for new products by as much as 75%, but also a 13% savings due to greater direct processing.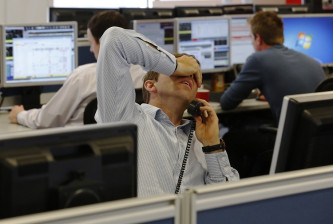 The Road Ahead
It's clear that there are successes and savings to be had by banks and financial institutions when implementing technology led change.
They must realize that the digitization and automation of the back office are tasks that can no longer be postponed.
The possibilities offered by process digitization are not only limited to achieving efficiency in the process itself, but offer significant advantages in managing the business on a close to real-time basis. Recent systems glitches serve as stark reminders that the time to find a back-office cure is here.
The medicine may be difficult to swallow, but it needs to be taken now.
Jerome Buvat, Head of Capgemini Consulting's Digital Transformation Research Institute and Jean Coumaros, Global Head of Financial Services for Capgemini Consulting.