A teacher has been charged with 140 sex offences following allegations that he sexually abused numerous students at a Christian primary school. Police have warned that further charges could be filed against Curtis Van Dam, 35, as more children come forward.
Police arrested the year five teacher on 18 October after receiving a complaint that he had sexually abused a pupil at Sioux Center Christian School in Ohio, which educates children from kindergarten through to year eight.
After Van Dam's arrest, a flood of fresh allegations – some dating back to August 2013 – were made by other children. Police are still investigating some leads.
Van Dam is currently charged with 14 counts of sexual exploitation by a teacher, 84 counts of sexual abuse, 34 counts of lascivious conduct with a minor, five counts of indecent exposure and severalother offences.
The school's headmaster, Josh Bowar, issued a heartfelt statement to children and parents devastated by the allegations that have rocked Sioux Center, an agricultural town home to just 7,048 people.
Bowar said: "We've wept, now it's time to weep again. We've prayed, now we need to continue praying. We've brought our anger and fears to the Lord, and now we need to lay those feelings again at His feet.
"We need to remember that though the charges are many, it also means that many students are no longer carrying secrets. Kids, we want you to know that we consider you brave for telling your parents, the police, and the interviewers what happened to you.
"We praise God that your testimony has brought to light a dark secret that none of us adults knew was there. You have played an important role in keeping others safe. Please know that thousands are lifting you before the throne of your Father in heaven... trust Him to restore you completely."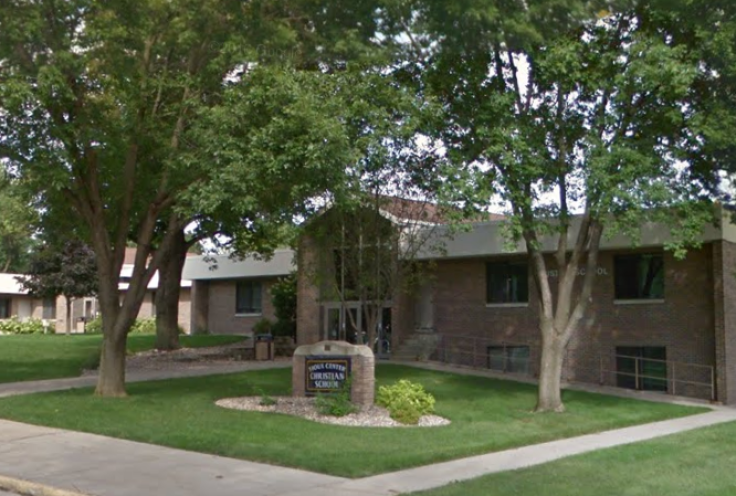 Sioux Center has a strong Dutch Calvinist and Protestant heritage, and it boasts five Christian Reformed Churches and four Reformed Churches of America. Some 96% of the population identified as White at the last census. The local economy is built around agriculture.
Bowar urged any victims of sexual abuse to have the bravery to come forward and "talk to a professional Christian counselor".
"We know hearing these new charges is incredibly painful and heartbreaking," he added. "But we need to be reminded again that we are walking this road of pain, so that another child need not. In the midst of this hurt, we proclaim hope. Hope in our sovereign God, who is so very trustworthy and true in His promises of life and healing."
Van Dam is being held in the Sioux County Jail.