Protests Erupt in Kenya as Alleged Rapists Freed after Mowing Police Lawn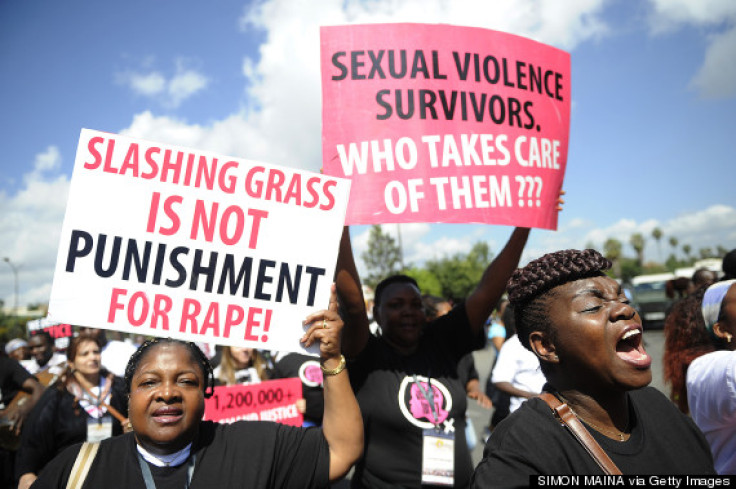 Protesters have taken to the streets of Kenya demanding justice after three of the six men accused of raping a teenage girl were asked only to mow the lawn at a police station before being released.
The schoolgirl - known only as Liz - was allegedly raped while returning home from her grandfather's funeral in the town of Busia.
After being raped, 16-year-old Liz was buried in a latrine and remained there until neighbours freed her several hours after.
As a result of the violence, she suffered a broken back.
"We have come out to demand justice for our girls," said Jennifer Lucheli, a protester who took part in a march in Busia, a day ahead of the opening trial of one of the alleged perpetrators.
Another protester, Joy Musumba, said: "Rape has been so rampant in this area that we can't sit back, we need to stop the appalling criminal act." The placard she held read: "Slashing grass is not punishment for rape."
Other protesters carried placards reading: "We demand justice for Liz and" "Liz is just like me."
Last October, when the alleged rape took place, more than 1 million people signed an online petition demanding the perpetrators be persecuted.
The petition states: "By holding these police officers to account you will send a strong message to police everywhere that rape is not a misdemeanour, it is a serious crime, and if police do not uphold the law they will be held to account.
"We call on you to ensure Liz's case is a turning point to end the war on girls."
Police chief David Kimaiyo said he doubted the rape took place. However the public prosecutor ordered the suspects be charged with gang rape.
Kenyan police Inspector General David Kimaiyo thanked Kenyans on twitter for shedding light on the case, saying that suspects were arraigned in court and are awaiting a hearing. His tweet, however, was removed shortly after.
© Copyright IBTimes 2023. All rights reserved.