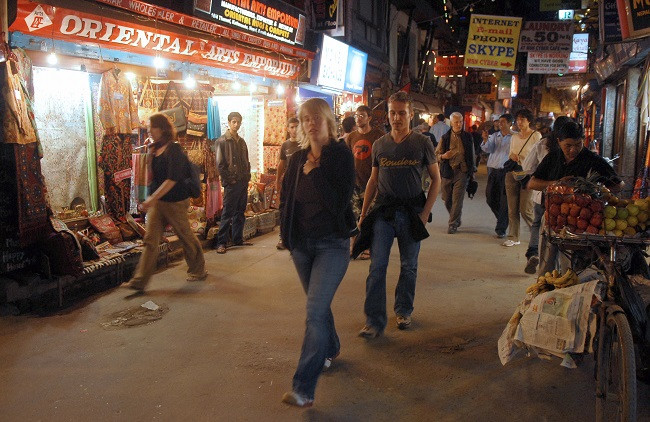 An American woman working in Nepal was gang-raped by four local men in a hotel in Kathmandu, police have said.
The rape allegedly took place at the Global Hotel in Thamel, a touristic district of the Nepalese capital, on 14 June after a night out drinking with the men.
It was only when she woke up she "realised she had been raped", according to Agency France-Presse.
Two suspects have reportedly been arrested but have denied raping the woman.
Police believe one of the gang members, a Nepali, was in a relationship with the 40-year-old alleged victim.
"The couple booked a room in Thamel and had a couple of drinks. According to the victim's statement, she was left alone in her room unconscious and was raped during the night," senior superintendent Hemant Bahadur Pal, a spokesperson at the Metropolitan Police Commissioner Office, reportedly told Chinese state news agency Xinhua.
The woman had spent the evening with the men "and they had been drinking", Pal continued.
"They later went to a hotel where she passed out. When she woke up she realised that she had been raped."
Inspector Chhiring Kippa Lama, chief of Tourist Police Unit, added: "It is very rare in Nepal to have cases of single or gang rapes where foreign victims are involved. We decided to keep the accident silent because of the gravity of the circumstances."