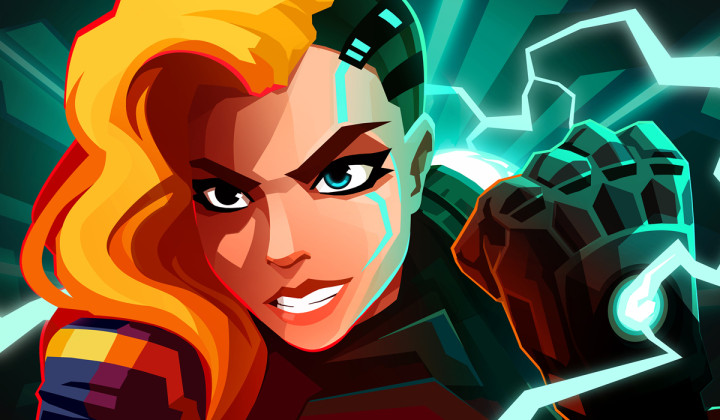 Sony have confirmed the free games being made available to PlayStation Plus subscribers for a month from 3 September.
Velocity 2X and Sportsfriends are coming to PS4, with PlayStation Allstars Battle Royale and Hoard on PS3 and TxK and Joe Danger on PS Vita.
They will replace Road Not Taken, FEZ, Crysis 3, Proteus, Metrico and Lego Harry Potter 5-7 Years, which will be made unavailable on 3 September.
Velocity 2X (pictured above) is an arcade shooter sequel coming to PS4 and PS Vita for the first time as part of this deal. It was previously released as Velocity Ultra on PlayStation 3 and Vita last year, but 2X has been made especially for Vita and PS4.
Sportsfriends is a highly-regarded compendium of local multiplayer sports games, one of which being Johan Sebastian Joust. It reviewed well earlier this year, recieving an 8/10 from Edge and a 9/10 from Eurogamer.
PlayStation Allstars Battle Royale is Sony's answer to Nintendo's Super Smash Bros, only with famous faces from past and present Sony franchises battling it out across a series of arenas. Such faces include Kratos from God of War, LittleBigPlanet's Sackboy and Ratchet & Clank.
Hoard meanwhile is an arcade strategy title with four player co-op play and competitive online multiplayer.
Subscribers on PS Vita will be able to download TxK, which is described as "the spiritual successor to retro classic Tempest" and Joe Danger, the debut title from Hello Games, who are most famous now for their continuing development of sci-fi epic No Man's Sky.
Each game will be made available for free on 3 September.