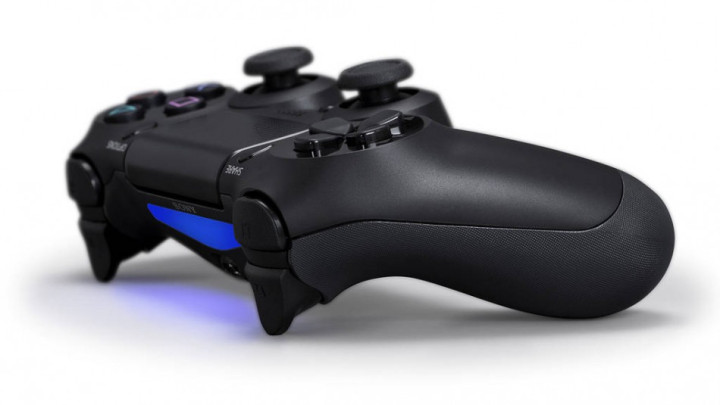 After a solid set of game releases in August - which included Plants vs Zombies: Garden Warfare, Diablo 3 and new Minecraft editions - gamers on the PS3, PS4 and PS Vita have a lot to look forward to in September, which promises to be even more exciting.
FIFA 15 and Velocity 2X are among the big releases in store for the month - not to mention the meticulously crafted Destiny, which could well be the industry's next big video game franchise.
Here is IBTimes UK's round-up of what's coming up in September 2014.
Destiny (PS4, PS3)

Release Date: 9 September, 2014

Bungie's role-playing first-person shooter video game is ready for an explosive release this September. Slick, streamlined and with a mind-boggling amount of detail, rest assured that this will be one of the hottest games of 2014 - read our full review here.
Middle-earth: Shadow of Mordor (PS3, PS4)

Release Date: 30 September, 2014

Slated for a late September release, Middle-earth: Shadow of Mordor is an open-world RPG that promises unique game mechanics, a plethora of areas for players to explore and the freedom to pursue all kinds of missions and side quests. The game boasts a new Nemesis System which "remembers the player's interactions with specific types of characters they will encounter in the game and adjusts the manner in which these characters will react to the player throughout the game."
NHL 15 (PS3, PS4)

Release Date: 9 September, 2014

The 24th installment of the NHL series will serve as the debut entry of the franchise on next gen consoles including the PS4 and Xbox One. The game features revamped collision and puck physics, authentic NHL arenas and a few new teams including Adirondack Flames and the Lehigh Valley Phantoms of the AHL.
FIFA 15 (PS3, PS4 and PS Vita)

Release Date: 23 Sept NA, 25 Sept EU, 26 Sept UK

The latest and greatest version of the most popular soccer franchise ever made, FIFA 15 will boast improved graphics, better physics, all 20 Barclays Premier League stadiums and your favorite teams from around the world.
Naruto Shippuden: Ultimate Ninja Storm Revolution (PS3)

Release Date: September 16

The latest edition to the franchise, this title will feature a revamped fighting system, including new ways of forming teams based on their skills as well as counterattacks and guardbreaks. There will also be the entrance of a new character, Mecha Naruto, as well as back stories for characters from previous games.
Dark Souls II: Crown of the Ivory King (PS3)

Release Date: 24 September

Dark Souls II: The Lost Crowns DLC Trilogy brings three harrowing new chapters of dangerous Dark Souls II gameplay, taking players through entirely new areas to face a slew of unknown enemies, overcome diabolic challenges, and defeat fearsome bosses.
PS Vita Upcoming Games September
Velocity 2X

Release Date: 2 September

This title blends two classic game formats into one seamless experience. It features platforming action alongside the award-winning top-down shoot 'em up gameplay for some serious fun. We expect it to be an essential buy for PS Vita owners.
Natural Doctrine

Release Date: 16 September

A tactical role-playing game, Natural Doctrine will be a fantasy simulation-type RPG based along the concept of natural selection. The game will feature single and multiplayer modes with versus and co-operative play, and will be cross-play and cross-save compatible.
Danganronpa 2: Goodbye Despair

Release Date: 2 September

Jabberwock Island – once a popular tourist destination, this now uninhabited island remains oddly pristine. You and your classmates at the elite Hope's Peak Academy have been brought here by your super-cute teacher for a "lovey-dovey, heart-throbbing school trip." Everyone seems to be having fun in the sun...until Monokuma returns to restart his murderous game.

Trapped on this island of mutual killing, your only hope of escape rests in solving the island's mysteries. As in the first game, players will take on the role of a high school student as they are thrust into a life-or-death situation, and must use their wits and teamwork to survive.
Warriors Orochi 3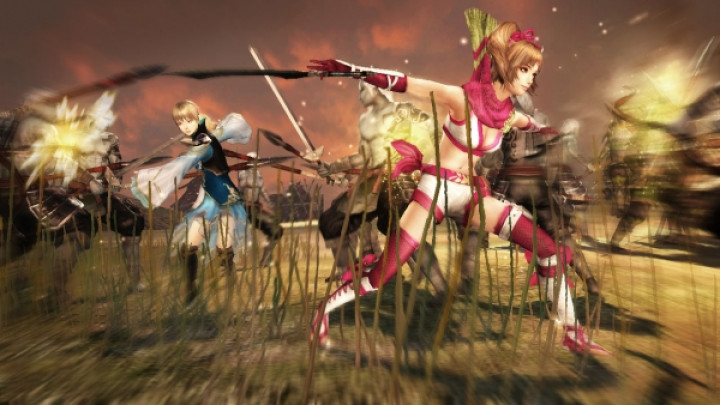 Release Date: 2 September
Warriors Orochi 3 Ultimate is an enhanced version of the hit action game Warriors Orochi 3, once again combining the much loved heroes of the Dynasty Warriors and Samurai Warriors series.