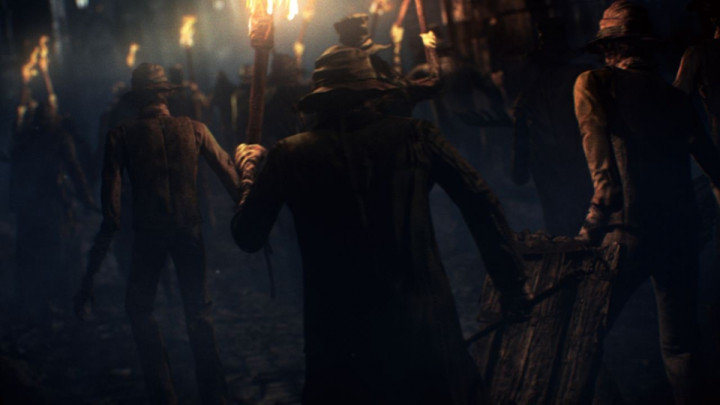 Ahead of E3, gameplay footage under the moniker 'Project Beast' was leaked online. At the expo, we learned that the footage belonged to Bloodborne, the new title from Hidetaka Miyazaki, the director of both Demon's Souls and Dark Souls.
Currently, there is very little information on the game. However, the game's director, Hidetaka Miyazaki, shed some light on the title through Dengeki.
"We are still conducting final reviews of the death penalty, though we don't plan on making it quite so severe. While death will occur often in this game, it's important that it both does not place too much stress on the players and still makes them want to take on the challenge again, so we are regulating the death penalty with these things in mind."
"This is a bit off-topic, but to make sure the player still wants to give it another go, it's also vital to give them a wide breadth of options in battle. The intention with our design is to provide a rich system that includes weapons such as guns and traps, among others. And while I said you will die plenty in this game, we similarly want to give the player the rush of nearly dying or thinking they are about to die, so we are always considering the best ways to govern this balance."
While he did not offer a specific release date, Miyazaki has promised a worldwide release for the title. Are you excited? Let us know in the comments below.