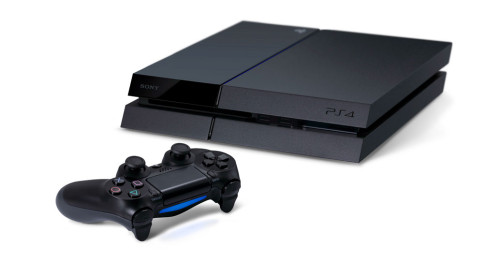 PlayStation 4 (PS4) has become the UK's fastest selling console yet, with sales of £87 million within 48 hours of launch. Sony's next-gen console has so far stolen the limelight from Microsoft's rival Xbox One console, thanks to the powerful features hidden under its hood.
Unlocking these features is the key to getting the most out of your new console. IBTimes UK presents the top tips and tricks for the best gaming experience on your PS4:
Set up your PS4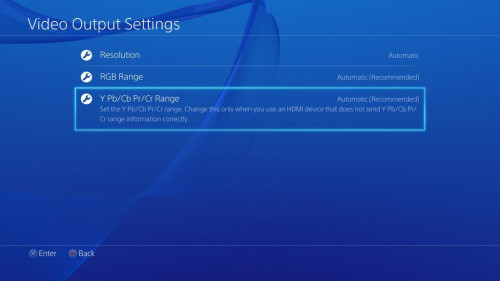 Connect one end of HDMI cable to the rear of your PS4 and the other end to an HDTV.
Then plug-in your AC power adapter and connect an Ethernet cable to the router to enable internet connectivity.
Finally, turn on the console by tapping the power button on controller and wait for the prompt to connect the controller to the USB port.
Primary PS4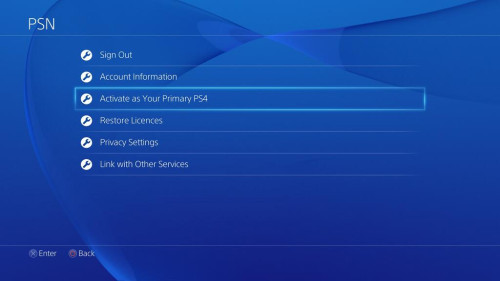 Make your PS4 console a primary system in order to automatically unlock all purchased content on any console on a different user login including games, PS Plus benefits, etc. To enable this feature go to Settings > PSN > Activate as Your Primary PS4.
Charge DualShock 4 Controller Using PS4
The DualShock 4 controller can also be charged with your PS4 in standby mode, besides fast-charging via mobile phone charger. To enable this feature go to power saving settings and check "Supply Power from USB Ports" option.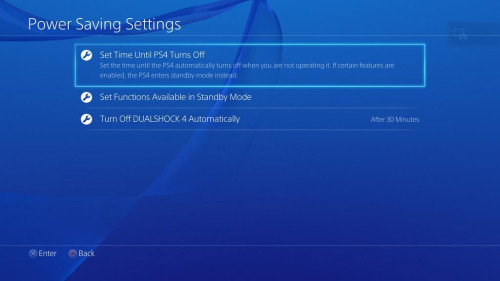 In the same settings, you can also save power by enabling the option to power down your console automatically after a specified period of time. Using this option, both the DualShock 4 controller and the console can be shut down after a period of inactivity.
Stay Connected to Internet in Standby Mode
You can allow your console to stay connected to internet even in standby mode, by enabling this option via power saving settings menu. This option will in turn enable you to download and upload games even in standby mode.
Enable Remote Play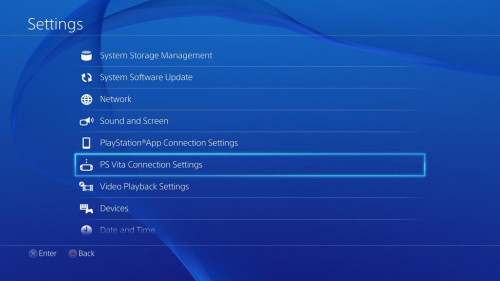 PS Vita users can now connect their console to PS4 via Remote Play function on PS4 using PS Vita connection settings. There is also an option to enable automatic connection between your PS Vita and PS4 whenever an app requires the PS4 link.
Enable Bluetooth Keyboard
If you are wary of the sluggish on-screen keyboard in your console, you could try connecting a Bluetooth keyboard to your console via Settings > Devices > Bluetooth settings. Enable Bluetooth connectivity on your keyboard and you can find it listed among connected Bluetooth devices on the PS4.
Voice Commands
Enable the option "Operate PS4 with voice" under Settings > System. This option enables a range of useful commands to start games, log out existing session, capture screenshots and more.
The commands are triggered with contextual words, which can be unlocked by saying "PlayStation" loud and clear. Your PS4 will beep when voice command function is activated and displays the possible commands you could use. Just say something and don't allow the voice command window to time out, else you will be logged out of the app.
More Hidden Features
Tweak the keyboard functions according to your requirement from the Keyboards menu.
Enable PlayStation Camera on your PS4 to instantly sign in using facial recognition. This feature can be enabled via settings option.
PS4 offers full-fledged parental controls to restrict inappropriate content for children, besides password protecting your gaming console, apps, Blu-rays, DVDs, browsing, etc from password-protected restriction settings.
On first run, PS4 chooses the best TV and sound system settings to deliver the best gaming experience. Nevertheless, discerning users may change the resolution and display size manually to suit their own taste.
Enable or disable the controller vibration feature from Devices settings menu, which also allows you to adjust the volume slider for controller's mini speakers.
Fine tune the social media settings while setting up your PS4 for the first time. For instance, change Facebook and Twitter settings, limit content, change privacy settings and PSN settings among various other options.
Upload your favourite in-game screenshots and share it on Facebook and Twitter accounts using the share button. The image will be saved before being shared as part of your status update on social media sites.
PS4 supports automatic gameplay recording of last 15 minutes with current session as video, which can later be edited and shared via Facebook, Ustream etc.
Browse through all your screen captures from the Profile page on the top menu bar. From the menu, open the folder icon under the avatar and you can view the list of games with stored content. Select a particular game title to view its gameplay videos and screenshots.
Secure your console with a new passcode from Settings > Login Settings > Passcode management.
Must Read: Xbox One: New Tips and Tricks for Best Gaming Experience [VIDEO]
[Source: Pocket-Lint]