PUBG 1.0: PlayerUnknown's Battlegrounds finally leaves early access: 'This is just the beginning'
"Thank you for waiting and thank you all for supporting us so generously."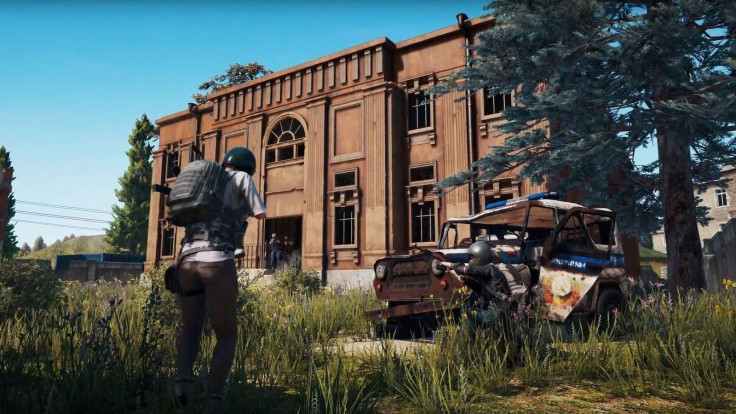 PlayerUnknown's Battlegrounds (PUBG) version 1.0 has launched worldwide on PC, marking the end of the game's incredibly successful early access run that has seen the game sell nearly 25 million copies since March.
Regular updates have built upon the initial release, creating a more fully-formed game. Version 1.0 includes new desert map Miramar, as well as new weapons, vehicles and the ability to climb and vault obstacles in the environment.
The release was celebrated by the game's social accounts and that of creator Brendan Greene, otherwise known (ironically) as PlayerUnknown.
"Players, the maintenance is over and PC 1.0 is finally here," said the game's Twitter account. "We really hope you enjoy it."
"Please download the updated client if you haven't already. Thank you for waiting and thank you all for supporting us so generously. This is just the beginning!"
The game's success has come to define the Battle Royale genre, in which players (100 in the case of PUBG) are dropped onto a huge map to gather the resources and weapons they'll need to be the last player or squad standing, as the safe zone gradually shrinks, forcing players together for a final showdown.
"For us, the release of PUBG 1.0 is not the end to anything," CEO of PUBG Corp CH Kim told PC Gamer. "It's just one of the many milestones that we looked forward to accomplishing.
"We've seen a lot of Early Access games stay in Early Access for a very long amount of time. That's why we made a promise early on that we would get out of Early Access and make our 1.0 release within this year."
He says the team at PUBG Corp (a subsidiary of Bluehole dedicated to the game's development) will continue to work on the game's performance, while also building it as a major esport over the next 12 months.
"When it comes to the in-game rules we are doing a lot of experimenting right at this moment, we've been gathering some of the top [ranked players] in Korea and trying to test out the speed and the size of the blue zone.
"We tried removing the red zone [a randomised bombing area] for certain games, and those are some of the experiments that have taken place so far. And when it comes to the scoring system, because with battle royale you can't just have one match and be over with it, there needs to be a series of matches in order for us to get a winner, we're making tweaks and we're further fine-tuning what to do with the scoring system as well.
"While the core game mechanic itself will remain the same, we feel that throughout this experiment we could have some sort of more established tournament for PUBG next year."
Earlier in December, PUBG also launched on console for the first time as an Xbox One exclusive.