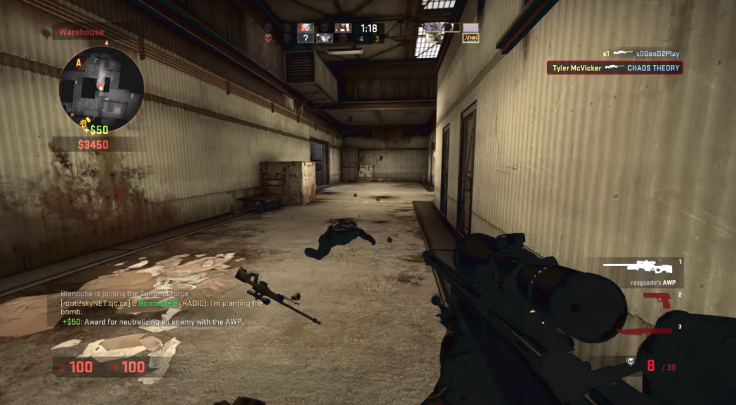 Evidence has surfaced that Valve might be considering introducing a PlayerUnknown's Battlegrounds-style 'Battle Royale' mode to first-person shooter Counter-Strike: Global Offensive.
Valve News Network has delved into files found in a string of patches for the game, dating back to May 2016, and looked at how they might be setting up to compete with the enormous, global success of PUBG and popular imitator Fortnite: Battle Royale.
A Battle Royale game involves players being dropped onto a large map to find weapons and resources before fighting to be the last standing.
There are references to "survival" map variants and new items that seemingly relate to that, including breaching charges and adrenaline shots.
There's also reference to a map called "survival_island".
These were found in patches that pre-date the release of PUBG, but forebearers of the game did exist at the time: most notably PUBG creator Brendan Greene's DayZ: Battle Royale mod and his work on H1Z1's King of the Hill mode.
Parachuted supply crates, sonar, night vision goggles, medkits, drones and light and heavy armour are mentioned in patches this year.
On 1 December a patch included sound files relating to the creation of soundscapes on a map called Island. These also referenced specific locations within the map, such as a coastlines, a hill, forests and industrial areas.
These details come together to give the impression of a Battle Royale-style game mode being added to CS:GO at some point in the future.