Putin: Russia supports Palestinians fight for independent state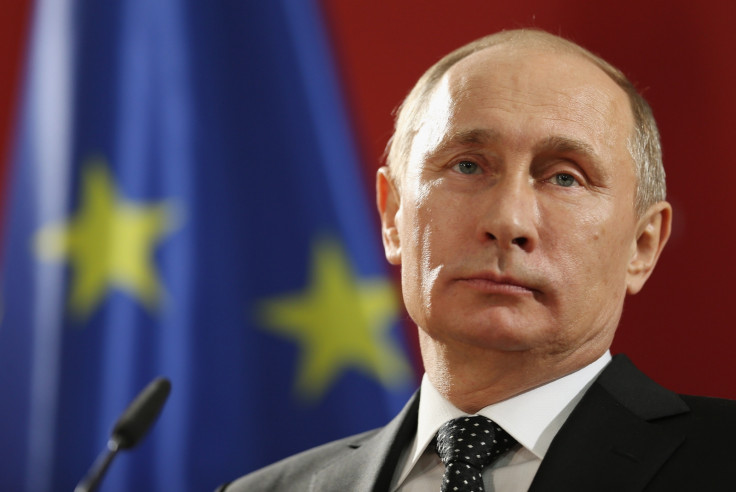 Russian President Vladimir Putin has called for the Middle East crisis to be resolved through peaceful means, expressing his support for an independent Palestinian state.
Addressing the Arab League summit in Egypt on 28 March, Putin condemned foreign intervention in countries' internal disputes and said Russia is committed to supporting diplomatic channels.
"Palestinians have the right to establish an independent and habitable state with a capital in East Jerusalem," said Putin.
"Russia will continue to contribute to achieving this goal through bilateral and multilateral channels."
Putin was hailed last week for his ability to "bring order and stop wars" by a St. Petersburg Cossack group, reported The Independent.
He has openly condemned Israel's role in the Gaza crisis, despite Russia's own role in the Ukrainian crisis.
Last month, the Quartet of the US, EU, UN and Russia issued a joint statement following a meeting in Germany to express their disapproval at the failure of talks in Israel.
According to reports, both sides left the negotiating table with a furious Palestinian side frustrated at the continued Jewish settlements in occupied territory.
Israel, on the other hand, objected on Hamas joining the Palestinian government.
"The Quartet is deeply concerned over the difficult situation in Gaza where the pace of reconstruction needs to be accelerated to address the basic needs of the Palestinian population and to ensure stability," read the Quartet's statement.
Putin is also known to be one of Iran's key allies. His remarks came as the core nations of the Arab League held air strikes on the Iranian-backed Houthi rebels in Yemen.
Despite Putin's call for a peaceful resolution in Yemen, the Arab League decided on a joint military attack comprised of roughly 40,000 elite troops to tackle the future Middle East "challenges".
© Copyright IBTimes 2023. All rights reserved.