On 19 March the Ukrainian Rada passed a new law that cost Ukraine's most prominent oligarch, Igor Kolomoisky, not only his control over Ukraine's largest oil company and pipeline operator, but also his governorship of Dnipropetrovsk.
Within hours of the new law going through, a rattled Kolomoisky and a group of armed men barricaded themselves in the pipeline operator's offices, reportedly going through the company's papers before departing. Nervous about losing both his grip on power and his wealth, he rained curses down on a Radio Svoboda correspondent who tried to interview him that night.
On 22 March, he again mobilized a group of fighters – including members of the National Guard battalions he has subsidised financially, Dnepr-1 and Dnepr-2 – to seize the oil company's offices. This time, he claimed that he was holding the building against Russian "saboteurs" and played the patriot card to accuse his critics, Sergey Leschenko and Mustafa Nayyem, both journalists turned MPs, of persecuting him for their personal gain and betraying Ukraine.
In response to this mayhem, Minister of Internal Affairs Arsen Avakov vowed to disarm all the armed groups under Kolomoisky's control. The drama peaked on the night of 24 March, when Kolomoisky was dismissed from his post as governor of Dnipropetrovsk - news which may set in motion a series of protests from Kolomoisky supporters and internal conflict between the oligarchs competing for positions close to the government.
The feudal baron of Dnipropetrovsk
This is not the first time Kolomoisky has found himself under scrutiny for controversial business practices, but it is the first time since he became a top state official in 2014, named governor of one of Ukraine's wealthiest provinces in the wake of the ousting of former president Viktor Yanukovych.
Already one of the country's leading oligarchs - with assets in aviation, energy, metallurgy, finance and media – his appointment as governor of the region where his business empire was headquartered made him akin to a feudal baron, raged critics.
Moreover, in 2014 he took a leading role in combatting Kremlin-backed separatists in the neighbouring region of Donetsk - only three hours drive from Dnipropetrovsk. Kolomoisky financed and organised battalions of voluntary fighters that proved more effective on the battlefield than the cash-starved regular military.
All this appeared to make him virtually untouchable and very popular with some of the security forces, though some snarked that Kiev only trusted him because "he was so rich, nobody could afford to bribe him."
Oligarchs in crisis
Kolomoisky is not the only Ukrainian oligarch that might be feeling cornered and ready for action in light of the current events.
Rinat Akhmetov, uber-oligarch under Yanukovych, now faces the loss of most of his mining, metals and energy empire. An apparent attempt to play both sides of the war in Donbass went badly wrong; pro-Russian fighters seized many of his coal mines and steel smelters, while at the same time Ukraine's security service alleged he was involved in financing the separatists.
In response, Akhmetov has mounted a major humanitarian aid effort in the war-torn territories of Eastern Ukraine, both those controlled by Kiev and those controlled by the rebels.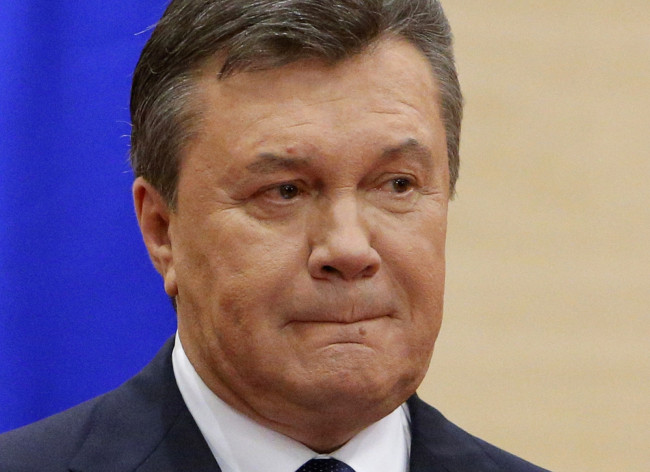 Although he dropped 100 points on the Forbes list, losing US$2 billion of his fortune, he managed to retain the title of "richest man in Ukraine".
Victor Pinchuk continued to project a positive image of a good samaritan, investing in the least negative aspect of war: NATO-level front-line paramedic training for nurses, journalists, and combatants. This, while also performing as the most cultured oligarch with continued patronage of art forums and the eponymous PinchukArtCentre, gives him a much less sinister air than his fellows.
He did, however, engage in a vicious and protracted £2 billion court battle in London with none other than Kolomoisky, even accusing him of extrajudicial killings. Kolomoisky, responding in full, accused Pinchuk of extorting Ukraine's former president, Leonid Kuchma. Both could be telling the truth.
Vadim Novinsky, one of the richest deputies in the Ukrainian Rada with assets in Crimea, and a dual citizen of the Russian Federation and Ukraine, stayed well off the front page throughout most of 2014 despite losing his status as a billionaire. But in 2015 police searched his offices in February, and on 20 March the Rada took a vote proposing to strip him of his Ukrainian citizenship, which he obtained in 2012.
This vote, which ultimately failed, came shortly after Novinsky fronted the bail for a former governor of Lugansk, Oleksandr Efremov, who alongside Akhmetov is accused of supporting the separatists, and for the late Mykhailo Chechetov, who was accused of abuse of office and subsequently committed suicide while under house arrest on 27 February.
Patch to justice is patchy
To assume that Maidan reforms are finally working and oligarchs are being held accountable for their deals would be a comforting thought. Alas, the path to justice is still patchy.
Dmytro Firtash, one of the more secretive and corrupt oligarchs of the Yanukovych era, was dismissed from the list of wanted criminals by the general prosecutor's office in March this year. While still wanted abroad, he has enjoyed a genteel house arrest in Vienna, and even continued to hold the presidency of the Ukrainian national employment federation.
Austrian police arrested Firtash on 12 March in Vienna, but his extradition to the United States has been delayed until 30 April. Although he has been punished by regulators over gas payments and saw his national bank, Nadra, go insolvent in February, he still hopes to stage a comeback. Most recently, he purchased the Ukrainian branch of the pan-EU media company Euronews to add to his existing news media ownership portfolio.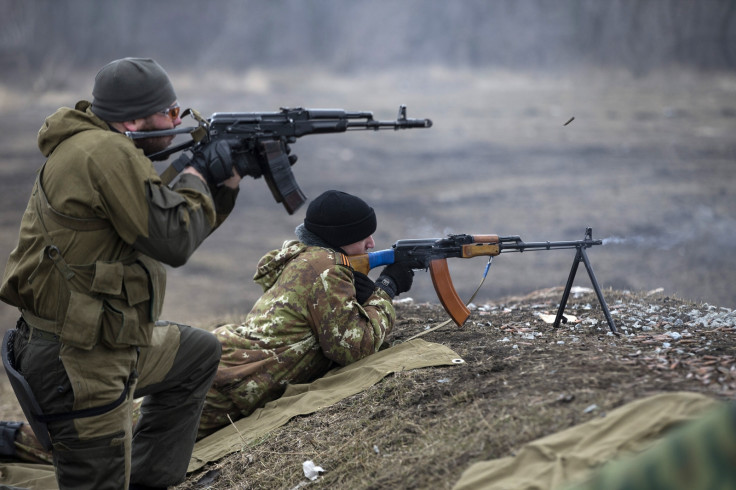 The turn of events depends on whether President Poroshenko will continue to hold the richest people of Ukraine accountable and deny them power, instead of simply replacing one favourite oligarch with another, something Kolomoisky will surely see through and act on right away.
"Now Petro Poroshenko and the parliament must understand that they've just made a very serious enemy who will become very invested in making sure the government isn't replacing him with any of the others" says Mustafa Nayyem. "Any attempts to replace Kolomoisky with another oligarch-favorite must be stopped. The president has no choice, but to wage a war against all other groups, cutting them off from the state resources."
The trouble is he, too, is one of their number. Once promising to retire from business upon assuming the post, Poroshenko has kept at least a portion of his assets and, more disturbingly, appointed officials with questionable business practices to key posts after assuming office.
And if in regular times, the disputes between the rich lead to loss of face, in times of war and fragile democracy, the skirmishes may lead to a revival of the 1990s-style violence in which ordinary civilians will bear the highest costs.
Mr. Kolomoisky was reached out to for comment but did not respond.The press secretary of dnipropetrovsk state administration has confirmed that Mr. Kolomoisky was dismissed from his post, stating the administration did not receive any further instruction at this point and will not be issuing a press-statement.
Mari Bastashevski is a journalist based in Switzerland. She writes extensively about Russia and Ukraine. Visit her website for more information.