The perpetrator behind the recent killing of Maltese anti-corruption journalist Daphne Caruana Galizia, famed for exposing politicians' misconduct, remains unknown. Will any shred of justice ever come for her family, her colleagues, her friends?
This is a question that financier-turned-activist Bill Browder had to wrestle with when Russian prison guards left his lawyer Sergei Magnitsky for dead in 2009. The resemblance between the two murders is salient: Magnitsky's 'crime' was a refusal (even under torture) to retract his unwelcome revelation of state corruption.
"I take his murder very personally and I bear a very big burden from that", Browder confides when we meet in London. Known as the number-one enemy of Russian President Vladimir Putin, Browder was deported from Russia in 2005 as a "threat to national security" after upsetting people in high places by publicising his findings of widespread corruption.
Two years later, Russian police raided the Moscow offices of his investment firm, Hermitage Capital Management.
It was then that Browder hired Magnitsky, who discovered the police had seized documents in the raid and committed a $230m (£202m) tax fraud.
Magnitsky filed a complaint to prosecutors, but the police responsible for the fraud instead came to charge him with the very crime he was investigating. Just under a year later, desperately ill, Magnitsky was beaten to death with batons while supposedly getting vital medical care.
Browder gave up hedge fund management to focus on campaigning, and has since lobbied governments worldwide to pass the Magnitsky Act – a law that sanctions Russian human rights abusers believed to be responsible for Magnitsky's death. The act has been passed in the US, UK and, last month, in Canada. Putin, meanwhile, has demanded Interpol arrest Browder multiple times in recent years; each request has failed.
"The law will protect me," Magnitsky used to insist after his exposure of the corrupt tax rebate. But his faith in justice proved misplaced. Nowadays Browder is left with no illusions about the state of Russia's legal system. "I actually don't believe that the [Russian] laws work at all," he tells me.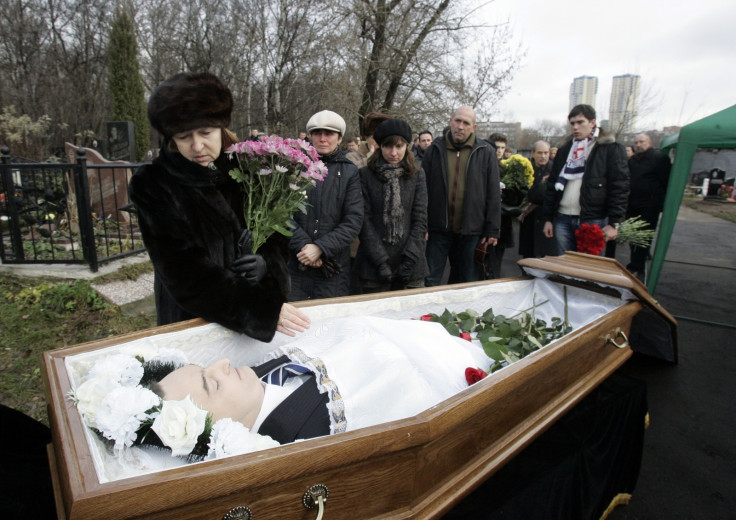 So how did he go about seeking justice? A law class led by former UN war crimes prosecutor, David Crane, found nothing to help Browder. "If there aren't any mechanisms, then we need to create a mechanism," he responded.
Browder quickly diagnosed the Achilles heel of Russian oligarchs: their jet-setting life of luxury. He set about lobbying the US Congress to pass legislation that would freeze the assets of Russian officials allegedly involved in the Magnitsky case and deny them US visas. It was a long battle, but the Magnitsky Act was eventually passed by Congress and signed by President Obama in December 2012.
Though an alleged $30m of the tax fraud gains was laundered through the UK, it was only in April 2017 that a Magnitsky-style amendment to the Criminal Finances Act was finally brought into effect. "It's my job, and the job of other campaigners, to get this ... fully used and utilised," Browder says. He wants to see "enough [actions] that it becomes headline news, so that all sorts of bad guys say, 'Oh my god, London is getting serious – we'd better get out'."
Browder laments how Britain tiptoed around Magnitsky's death. "British law enforcement agencies don't prosecute Russian killings and they also don't prosecute any Russian money laundering and organised crime", he explains. "We've been engaging with the British law enforcement agencies for the last eight years on the Magnitsky case", he says, but it has not led to "even the opening of a criminal case here for money laundering".
"We've also seen, very clearly, a huge objective of the police not to even acknowledge that [another UK-based whistleblower] Alexander Perepilichnyy ... was murdered here and that's very disturbing." Perepilichnyy, 44, supplied documents to help Hermitage uncover the Russian money laundering operation and died while jogging in Surrey in November 2012.
Acknowledging "pockets of goodness", Browder believes that generally "countries don't want to interfere with other countries, that journalists are busy with a million different terrible cases, that there's a lot of business interests and realpolitik interests that override truth and justice". He adds, "You just have to try to navigate through a sea of amorality to get to somebody who really cares."
He doesn't let these low odds perturb him, however: "There is a real reason [for governments] to be tough, and being tough has not led to the end of the world." He says, with a wry smile: "We're not engaged in World War III; we have sanctions imposed on 44 individuals in the United States and the US continues to talk to Russia on a weekly or daily basis." Browder says of the Kremlin, "The Russians don't have a strong hand but they like to go round thumping their chests."
Magnitsky staked his own life on a belief in justice, but died in horrific circumstances after almost a year of incarceration and ill-treatment. His legacy fuels Browder's mission to see the long overdue justice served to human rights abusers. "Aside from the terrible personal risk that I'm facing and the terrible tragedy of Sergei, it's infinitely more meaningful fighting for justice than it is fighting for money," the former financier says quietly. "Life is short, and you know, even if you have a long life it goes quickly so you should do something meaningful."