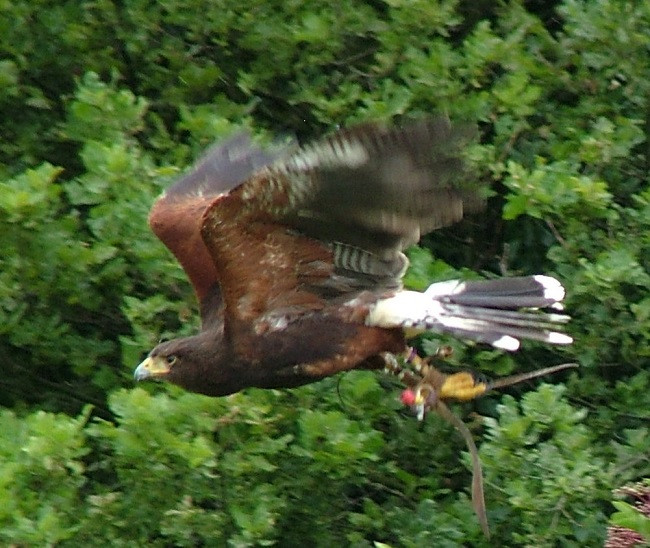 A UK adventure park has defended its position after turning away a bird enthusiast from its site after fears he could be a paedophile.
Matthew Richards, 54, was left feeling discriminated against when Puxton Park in Weston-Super-Mare banned him from watching a falconry display last week because of a policy that forbids lone adults from entering without any children.
Puxton Park defended its ban which has been in place for seven years saying it would rather be "over zealous" with unaccompanied adults than put any children at risk.
The father-of-three who had days earlier visited the park with his family told the Western Daily Press: "I could understand it, if it was for the attractions that young children only enjoy, but the falconry is of interest to all.
"I was frankly amazed. I was told the rule applies to single men, and women, for the protection of children.
"I couldn't see anything about the rule on the brochure which I picked up at another attraction.
"We have taken one of our grandchildren there before, and I saw that the falconry was there and thought it would be interesting to go back and see the displays.
"They are advertising adult memberships as gifts so I can't understand it."
In a statement on its website, Alistair Mead, managing director of Puxton Park said: "The main aspect not being reported is that Puxton Park is predominantly an attraction for children aged 0 to seven years with 90% of the park dedicated fully to child's play, which is not suitable for lone adults.
"Some adults may be interested in our falconry department and we offer falconry experience days which are open to all. We have not set out to discriminate against single adults but we take child protection extremely seriously.
"We would rather be over zealous when unaccompanied adults visit us armed with cameras than put children at any potential risk. Even schools follow similar policies with regards to the photography of children."
He added that the park's members supported their child protection policy and other parks adhered to similar policies.
"Within seven years we have only had one complaint about this policy from the gentleman last week.
The ban has been blamed on the town's ex-mayor Philip Judd who was jailed in September at Bristol Crown Court for possessing indecent images of children. His crimes were never linked to Puxton Park.