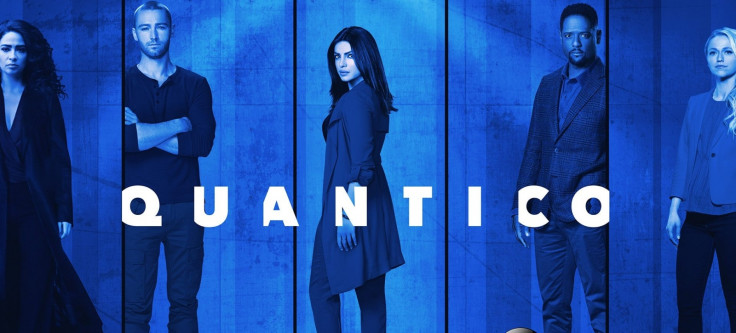 Priyanka Chopra-starring FBI/CIA thriller Quantico is going on a month-long break and will not air any new episode this Monday (27 January). Following last week's hostage situation and revelation of the terrorist the ABC series will return with a single timeline and brand new episode 14 on 20 March.
Click here to watch the previous episode titled Epicshelter via live stream on the official website of the network. The crime drama will be back with the Caleb twist and a new task force next month, Mondays at 10pm EST on ABC.
Quantico fans were left with a huge cliffhanger after last week's events, when Madam President Claire Haas handpicked a team of agents to "fight a deadly new threat".
Once again Alex will be rubbing shoulders with her closest friends – Shelby, Nimah, Dayana – and old love Ryan as a part of the "secret task force" put together by Madame Haas to fight top-notch bureaucrats.
Before shifting to the single timeline in the future, the ABC drama successfully unveiled Lydia as the mastermind behind the hostage crisis and the attacks at the G20 summit. While the revelation might not have been a mind-blowing surprise to the show's regular viewers, what came as a true shocker was that hint about Caleb's return.
Madame Haas might have condemned her son and failed agent Caleb in the past, but now she seems all set to put him back into the limelight. He will be put at the head of the joint task force comprising of his all mates from the FBI.
"[Caleb] is coming back. I can't say when exactly, but yes, he is back," showrunner Josh Safron told EW teasing the return of Graham Rogers' character. While the show boss remained tight-lipped about Caleb's whereabouts all this while, he did confirm that the now-President's son will be back "for more than one episode".
Safron also revealed some details about what lies ahead for Alex and her team in Claire's big plan. "The people behind the AIC wanted the drives for themselves, but they weren't able to at the G20...now that it's out in the world, we have to monitor and see who's accessing it because that'll lead us to who those people behind the AIC are before they do something worse," he teased.
With the new development, the plot also seems to have opened up for romantic possibilities for Alex and Ryan, and old lovers Shelby and Caleb. What is in store for these chosen agents? Find out when the show returns in March on ABC.