Pop icon Madonna appears to have weighed in on the controversy surrounding Pepsi's new advert starring model Kendall Jenner.
Hours after the soft drink giant announced it was pulling the advert, Madonna, 58, shared a throwback Instagram photo of herself holding a can of Coca-Cola. The image, which sees the pop star dressed in a geisha-style outfit, is believed to have been taken from her 1998 music video for Nothing Really Matters.
Madonna was previously embroiled in her own Pepsi scandal – in 1989, the brand paid the Vogue hitmaker a reported $5m (£4m) endorsement fee to star in her own advert with the promise it would sponsor her forthcoming tour. Madonna allegedly refused to record a new Pepsi-centered song for the advert and insisted on using the title track from her next album, Like A Prayer.
However, Madonna released the separate music video for the Like A Prayer single just one day after debuting the Pepsi advert, titled Make A Wish. The visuals featured the "queen of pop" burning crosses and having sex with a saint, and drew condemnation from Pope John Paul II. Similar to Jenner's advert, Madonna's Pepsi commercial was immediately pulled after airing just once and the company's sponsorship of the singer's tour was cancelled.
Addressing Jenner's scandal in another Instagram post, Madonna posted the ill-fated advert with the caption: "When you wake up and realize that S**t just really doesn't make sense! #chosen Side Note: My Pepsi commercial was pulled 30 years ago because I was kissing a black saint! #ironic."
Jenner, 21, has received immense backlash for her Pepsi advert, Live For Now, which features the Victoria's Secret model stepping into a Black Lives Matter-style protest and handing a can of Pepsi to a police officer who smiles and takes a sip.
Responding to the criticism, Pepsi said in a statement: "Pepsi was trying to project a global message of unity, peace and understanding. Clearly, we missed the mark, and we apologise. We did not intend to make light of any serious issue. We are pulling the content and halting any further rollout. We also apologise for putting Kendall Jenner in this position."
The model is yet to address the controversy but has removed all mention of Pepsi from her social media accounts, including Twitter, where she had heavily promoted the advert. The clip also earned criticism from Bernice King, daughter of late civil rights activist Martin Luther King, Jr., who tweeted: "If only Daddy would have known about the power of Pepsi." The soft drink company responded: "We at Pepsi believe in the legacy of Dr. King & meant absolutely no disrespect to him & others who fight for justice."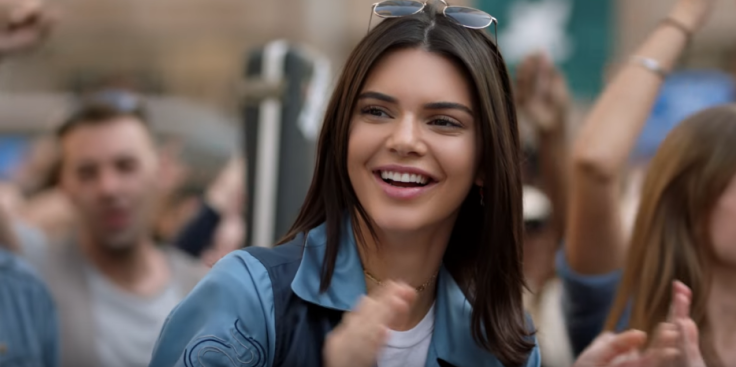 Many other celebrities weighed in to mock and criticise the advert, including Girls creator Lena Dunham who tweeted: "Assuming everything that can be said about faux-test Pepsi ad has been said so I'm just gonna go with this: it didn't make me want Pepsi," while movie director Judd Apatow said: "I could spend the rest of my life trying and not even come close to making something as funny as this Pepsi ad." The Roots star Questlove added: "Dear corporations let this be a lesson. you run the risk of getting DRAGGED if your boardroom shows NO diversity – there is NO excuse."