Controversial footage showing the Queen performing a Nazi salute may have been inadvertently released to documentary film makers by Buckingham Palace.
As the palace launches an inquiry into the publication of the video clip and considers taking legal action over the 17-second monochrome film, the Daily Telegraph reported the footage may have been released by accident.
The newspaper confirmed that video from the same stock as the Nazi salute, filmed just seconds afterwards and showing Queen Elizabeth and Princess Margaret, appeared at a Royal exhibition last year.
After the exhibition, the palace has reportedly dealt with a number of requests for more unseen home movies. The footage released by the Sun newspaper and subsequently shown around the world may have been passed on by the palace accidentally or because an official failed to realise the meaning of the 1933 video, the Royal biographer Hugo Vickers has claimed.
The Queen is said to be furious that a private home movie, in which she and members of her family appear to give Nazi salutes, has been made public – just weeks before she becomes Britain's longest-serving monarch.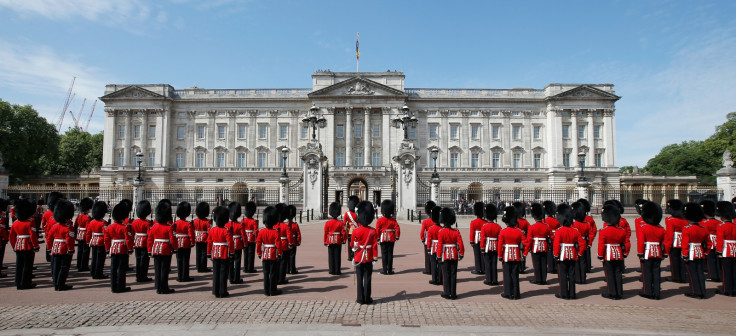 In the video, the Queen, the Queen Mother, Princess Margaret, and Edward, then Prince of Wales and later Edward VIII, make Nazi salutes in the garden at Balmoral. The Queen is six or seven years old in the film.
Three years later Edward, a Nazi sympathiser, briefly became king, before abdicating.
Buckingham Palace has said in a statement: "There is an inquiry going on to find the source of the footage and until that inquiry is completed we would not give out any further information."
Depending on the outcome of the investigation, the palace may look at issues of copyright and possible criminality.
When the footage was released, Buckingham Palace defended the Queen and the Royal Family saying: "Most people will see these pictures in their proper context and time. This is a family playing and momentarily referencing a gesture many would have seen from contemporary news reels. No one at that time had any sense how it would evolve. To imply anything else is misleading and dishonest."