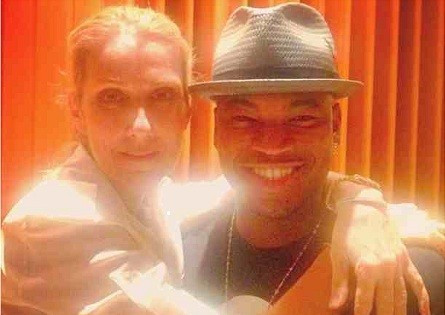 Ne-Yo has revealed that he is collaborating with legendary singer Celine Dion on her upcoming album Water and a Flame.
The Lazy Love singer shared the news with fans on his Instagram page by posting a snap of the duo hugging during a late-night studio session.
He accompanied the photo with the caption, "The incomparable Celine Dion!! In the studio doing something #epic. God is good. Music is good, all the time."
The duo have teamed up before - in 2007 - when Ne-Yo wrote I Got Nothing Left for Dion's last studio album, Taking Chances.
Her album, a medley of new songs and covers from her Las Vegas show, is earmarked for October release.
Ne-Yo's first album since being signed to Motown will be released on 18 September.
The former Island Def Jam artist said that RED, an acronym for "Realising Every Dream", features Lazy Love, Let Me Love You and Unconditional.