Rachel Majumdar has been identified as the final victim of the avalanche that killed four people in Glencoe.
Majumdar, 29, was a doctor working at Harrogate District Hospital. She was originally from Merseyside but more recently lived in Leeds.
Three other people were also killed in the avalanche on Bidean nam Bian: Una Finnegan, 25, Tom Chesters, 28, and Christopher Bell, 24.
They were among six climbers who were coming down the mountain when the avalanche hit.
Another 24-year-old woman is in critical condition in hospital. A sixth man managed to survive by using his ice axe to pull himself to safety.
The climbers fell 1,000ft down the mountain and were buried under two metres of snow.
After the rescue operation, the male survivor said: "Five of my friends and I were descending a mountain in an area known as Church Door Buttress when the party was swept away by a snow avalanche.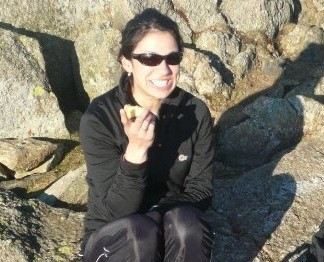 "It is with much sadness and deep regret that some of my friends have died as a result.
"All in the group loved the mountains and were experienced winter walkers. Can I ask that members of the deceased's families and I are left to grieve in privacy at this difficult time?"
Tributes have been paid to the other victims, with a friend of Chesters and Bell saying both men loved adventure. Sam Morris said: "They'd do things that people who spend their whole lives sitting behind a desk wish they could have done.
"When they died they were with the people they loved, doing what they loved."
Both Bell and Chesters were PhD students; Bell studied in Oban and Chesters in Hull. Finnegan was a trainee doctor originally from Co Antrim, Northern Ireland but was living in Edinburgh before the accident.
Jonathan Hart, chairman of the Mountain Rescue Committee of Scotland, said the avalanche praised the rescue teams at the scene.
"Everything possible was done, as part of an outstanding multi-agency response, to increase the opportunities for survival of the casualties and take them off the mountain before the hours of darkness," he said.
"It is very sad that there has been such a tragic outcome."