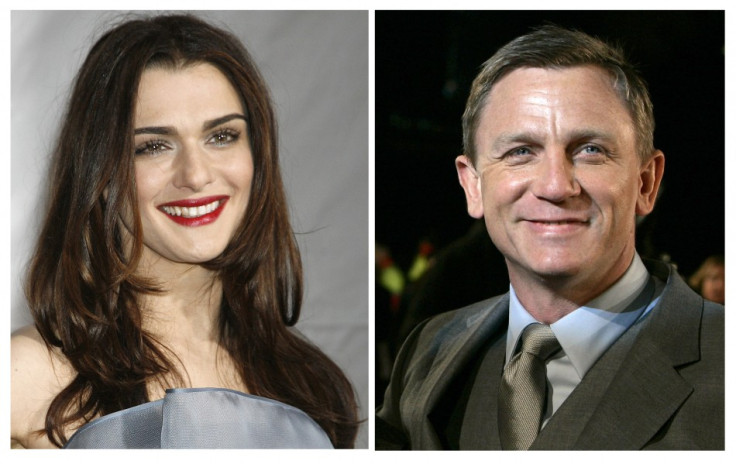 British film and theatre actress Rachel Weisz has opened up about life, love and her relationship with husband Daniel Craig, in an interview with Marie Claire. The 42 year old brunette star of films like The Mummy married the James Bond star last year, in a private ceremony that included only his teenage daughter Ella, her five year old son Henry and two family friends. Happily for everyone concerned, the two seem to be very much in love, so far. The two met while working together for Dream House, a psychological thriller.
Meanwhile, Weisz spoke about Craig and his gorgeous female co-stars, particularly since his role as James Bond does call for getting intimate with a number of glamorous women. It seems the former model is not in the least bit concerned and is completely comfortable with all that her husband has to do for the job.
"It's just make-believe. It's a strange job in that way for sure," she was quoted as saying, "We don't sit around talking about acting but you both understand you've got to be flexible. Every few months you start a new job."
Weisz also revealed their relationship was not all about love-at-first-sight, explaining they'd been friends for a long time before anything developed. She also stressed there was no competition between them for roles... well, because they're not likely to audition for the other's parts, although she did add she wouldn't mind the chance to play some roles men do.
The couple aren't, Weisz explains, planning on any children but the mother of two sons and a step-daughter has not ruled out future additions to her happy family.
"I'm pretty content. I'm not planning on having more [children], but never say never," she explained.
Craig rose to international fame on the back of his being cast as the sixth James Bond in the iconic film series, while Weisz has appeared in a number of films herself and has an Oscar for Best Supporting Actress for The Constant Gardener (2005).
Check out Rachel Weisz on the cover of the September issue of Marie Claire.