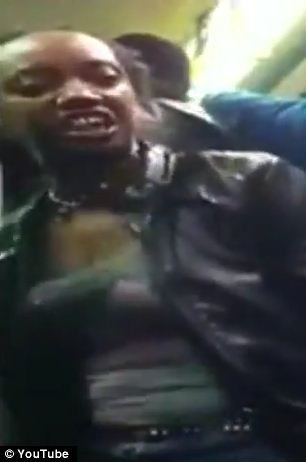 A 34-year-old woman has been arrested on suspicion of making racist comments, in relation to an anti-white tirade which was captured on film and posted on YouTube.
The video shows a black woman shouting and swearing on a crowded bus and saying that she "hates white people".
"They all want to be f**king black, they all put fat in their lips and their bottoms and sit down on the sunbed to be black," she shouts, spitting on the floor.
Police arrested the woman in Hackney, east London on suspicion of a racially aggravated public order offence, after examining the video. She has now been taken to a station nearby.
"On August 20, officers began to assess footage of a woman that was brought to our attention," said a police spokesman.
"It shows a woman making comments on a bus. Officers are continuing to try and establish when and where the footage was taken," he said.
The video, which lasts 2 mins 36 secs, has been watched more than 60 thousand times.
Racially aggravated public order offences are punishable with a maximum penalty of two years' imprisonment, and/or a fine.