Racist tweet portraying Diane Abbott as an ape leads to suspension of Conservative councillor
A staff member for Abbott said racist, threatening and sexist tweets are an everyday occurrence.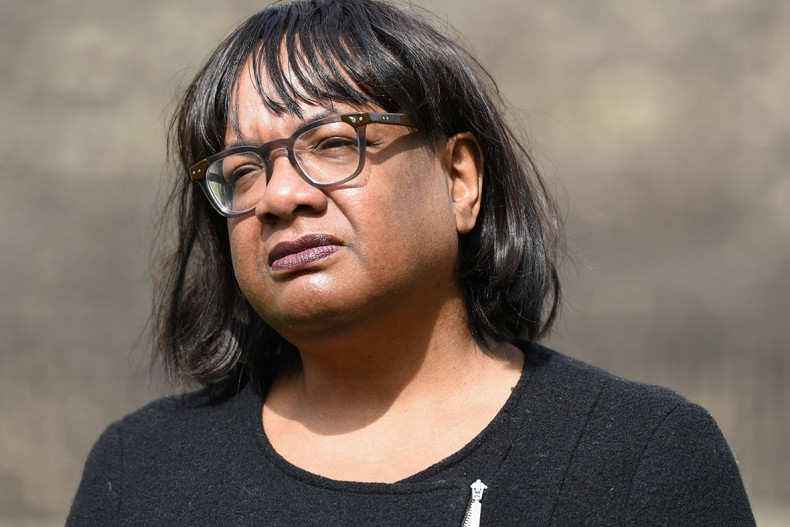 A Conservative councillor has been suspended from the party after he commented on a tweet which likened Labour MP Diane Abbott to an ape.
Alan Pearmain, the deputy chairman of the South Ribble Conservative Association and a Farington Parish Councillor in Lancashire, commented on the racist picture in December, which depicted Abbott as an ape wearing lipstick.
He said: "Nice lips kid. But a shade too much rouge," in response to the tweet, which was then spotted by a Labour councillor.
The councillor then reported it to national Labour Party's offices as well as to Abbott's team, who have since reported the matter to London Metropolitan Police.
A local Conservative Party spokesman confirmed Pearmain had been suspended from the party on Thursday (9 February).
In a statement, the spokesman said: "His comments are completely unacceptable and he has been suspended from the party, pending an investigation."
According to the Lancashire Evening post, Pearmain has remained unrepentant about his actions.
Despite his position in the South Ribble Conservatives and the fact he was elected in 2012, he told the paper: "I'm not a politician, I'm just a guy with more money than sense. I'm not elected."
"[I have] slightly right wing views having lived in Saudi Arabia and experienced it for six years".
He added: "I do lots of things that are slightly out of context with the rest of the North West. I don't live in a PC [politically correct] world. Why should I worry about it?"
A member of staff for Abbott, who is the shadow home secretary, told the Guardian that racist, threatening and sexist tweets are an everyday occurrence.
The staff member criticised the police for failing to act on a series of previous complaints over death and rape threats despite "growing concern for [Abbott's] safety".
"In fact our office has reported many that are either racist, sexist, threatening or all three. Not once, not ever, has there been some sort of result, or have we been told that anyone has been reprimanded," she wrote.
"I find this confusing and concerning as the offender has often provided an email address and sometimes even a postal address."
The member of staff said the response was puzzling in the wake of Jo Cox's death and threats received by Conservative MP Anna Soubry.
A spokeswoman for the Met police said they had received eight allegations from Abbott's office since 2015 "in the main of malicious communications".
"All of the allegations have been recorded, assessed and investigated. The complainant, or representatives, have been briefed on the outcome of every allegation looked at by the MPS at the conclusion of our work.
"Security assessments are offered to all members of parliament – both for home and work addresses – and are optional as to whether or not the advice is taken up."