Wayne Rooney's career at Manchester United will not be in jeopardy should the club sign Atletico Madrid striker Radamel Falcao this summer, according to former captain Steve Bruce.
Reports in Spain suggest Falcao could be subject to a £45m bid from the Premier League champions elect, with fears that the signing could draw an end to Rooney's career at Old Trafford.
The 27-year-old's future at United has been a constant source of speculation, with his omission from the start in the Champions League last 16 second leg against Real Madrid sparking rumours of a potential exit.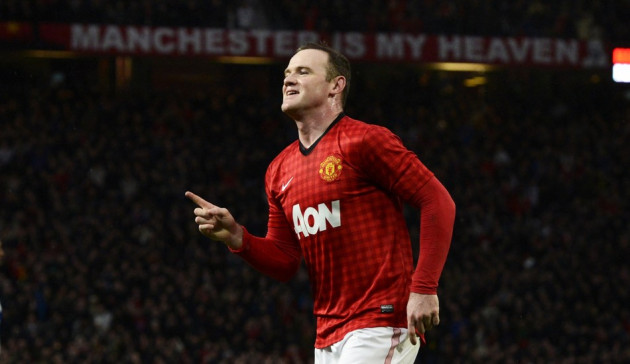 "We all know he [Falcao] is a magnificent player," Bruce told talkSPORT. "He's was in Portugal with Porto and had a magnificent record there and went to Atletico Madrid for a lot of money.
"He's an out and out centre-forward, a typical number nine and there's not many around now, most people are now a number 10 but if that's the target you wouldn't be surprised because the great strength of Manchester United is they just keep on improving.
"I wouldn't say it's the end of Rooney either," he added. "Sir Alex keeps coming out with it and someone keeps stirring it up, where it comes from we don't know. I'm sure Wayne Rooney still has a big part to play."
United added to their strike force last summer in the form of Robin van Persie, and the Dutchman is now part of a quartet of forwards who together make up one of the most intimidating attacking line-ups in European football. However the potential addition of Falcao could force the 19-time league champions to part with one of their prized assets.
Both Javier Hernandez and Danny Welbeck have played second fiddle to Van Persie and Rooney this season. Welbeck has struck just one league goal in 24 league appearances and has been unable to fulfill his potential thus far.
However, it is understood that Atletico would seek Mexican forward Hernandez in any deal to take Falcao to Manchester, as a replacement for the Columbian hitman.
Falcao has netted 22 goals in 27 games in La Liga this season, as Atletico close in on a Champions League spot, and is regarded among the most feared strikers in world football.