The RAF will play a key role in attacking the Islamic State (Isis) stronghold of Mosul, which could take place in weeks, as the Ministry of Defence (MoD) admits IS (Daesh) missiles have targeted UK jets. IS are dug in to defend Iraq's second city – the largest under IS control – which it overran in June 2014.
The stepping up of airstrikes has been confirmed by UK Defence Secretary Michael Fallon who expects that an assault on the city will begin in early October.
Fallon has said that Iraqi forces are in the "conditioning phase" and would soon start to encircle the city with help from western-led airstrikes.
His plans come as senior RAF commander Lieutenant General Mark Carleton-Smith says the extremists have been firing surface-to-air missiles at coalition planes.
No British jets have been struck by the missiles, which can be spotted when launched.
The battle for Mosul is set to be long and bloody, with reports that IS militants have started digging a moat around the city and filling parts of it with oil to burn to halt an Iraqi Army advance. Other reports suggest a network of complex tunnels and concrete fortifications have been built in the city.
Fallon says that Iraqi government forces are "on the cusp" of retaking the city – where IS leader Abu Bakr al-Baghdadi declared the existence of the caliphate in 2014.
"The forces to liberate Mosul are being assembled now," he said according to Sky News. "The operation to encircle Mosul, to begin the siege of Mosul and to liberate it is going to begin, I hope, before Christmas."
US President Barack Obama and Iraqi Prime Minister Haider al-Abadi have afformed their belief that the city will fall by the end of the year. And after his recent visit to meet Kurdish leaders in the liberated city of Erbil, in northern Iraq, Fallon said it would not be "too long" before the city was free from IS.
"It is a very large city, larger than some of the cities in Iraq that have already been liberated, but I hope it will not be too long before Mosul and its people can live free of Daesh," he said.
The UK and US governments have apparently approved plans for the operation to liberate Mosul which would include Iraqi government and Kurdish Peshmerga forces encircling the city.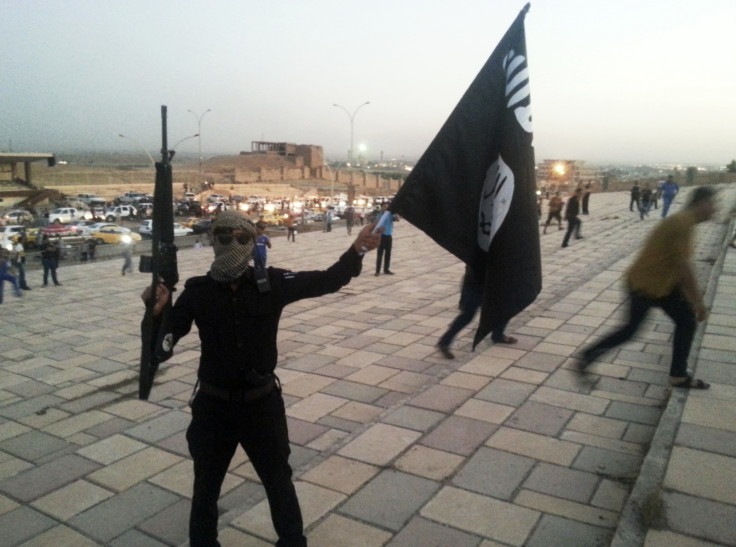 Fallon's plans come after Lieutenant General Carleton-Smith revealed the extremists have attempted to shoot down RAF planes. He said that missiles were detected as they were launched, enabling the targeted planes to take defensive action, using flares causing the missiles to explode before they hit.
"We have always made the operational assumption that the Daesh [Isis] inventory might, at some juncture, include surface-to-air missiles," he said according to the Independent. "There have been reports of engagements – several are of UK aircraft – but to no material effect as a result of the defensive aids [systems] they are carrying, and the tactics the coalition employs. They detect the missile as it is launched."
Lieutenant Carleton-Smith added that coalition airstrikes had destroyed nearly $1bn (£770m) of cash held in banks by IS. Intelligence reports estimate there to be between 2,500-3,000 fighters active inside Mosul.