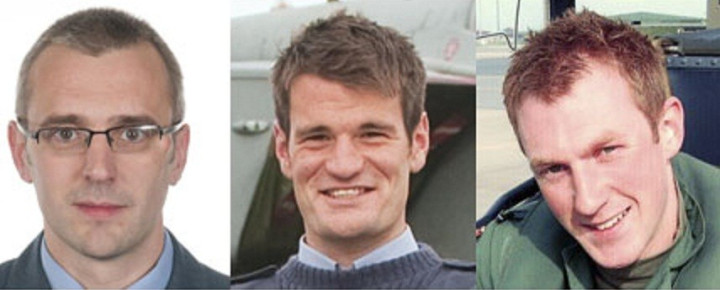 The names of three of the victims of a crash involving two Tornado GR4s off the coast of Scotland have been released by the Ministry of Defence.
Flt Lt Hywel Poole died in hospital after being airlifted from the crash scene.
Two more air crew members - Sqn Ldr Samuel Edward Bailey and Flt Lt Adam Sanders - are still missing and are feared dead.
The other member of the aircrew, who has not been named, is in a serious but stable condition at Raigmore Hospital in Inverness.
Defence secretary Phillip Hammond announced the details of the three air crew in the House of Commons.
Hammond said: "I am sure the House will wish to join me in paying tribute to the crew from XV (Reserve) Squadron, based at RAF Lossiemouth, who were involved in the Tornado GR4 aircraft incident.
"My thoughts are with their loved ones at this difficult time, and with the fourth member of the squadron involved in the incident."
Flt Lt Hywel Poole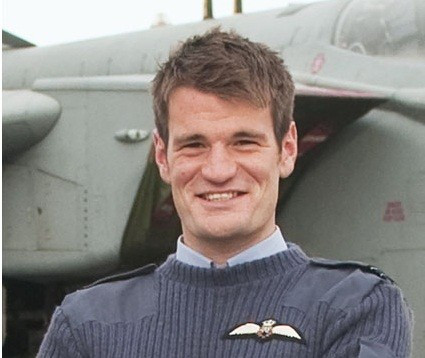 Hywel Poole, 28, was born on 2 April, 1984 in Bangor and graduated from RAF Officer Training in October 2006. He successfully completed basic and advanced flying training and was selected for training on the Tornado GR4, arriving at RAF Lossiemouth in November 2011.
Wing Cdr Jonathon Moreton said: "Hywel Poole was universally liked by his colleagues and was an enthusiastic member of my squadron and the Royal Air Force.
"Displaying a natural talent for flying the Tornado, he quickly established himself on the squadron as a very capable and confident pilot, which coupled with his keen sense of humour and engaging character made him a very popular student on the squadron.
"Outside the squadron, he dedicated much of his personal time to others; he mentored other station personnel who aspired to gain a commission and would always volunteer to raise money for station charities, including Help for Heroes."
Sqn Ldr Samuel Edward Bailey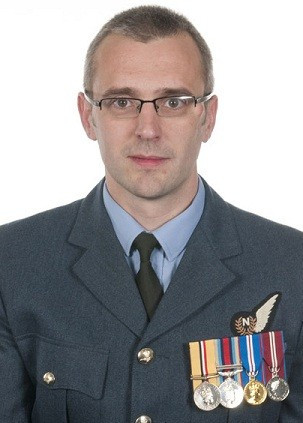 Samuel Bailey, 35, was born in Nottingham on 23 June, 1976. He joined the Tornado Force in August 2001, serving on XIII Squadron at RAF Marham, where he was deployed on operations over Iraq.
Moreton said: "After an enormously successful frontline tour of duty on XIII Squadron, Sam joined the instructor cadre on XV (Reserve) Squadron in 2004. He excelled in the role and was quickly recognised as a talented mentor and trusted supervisor.
"He had quickly established himself as one of my most trusted instructors and flight commanders.
"He touched all parts of the squadron. An immensely likeable character and professional aviator, he will be sorely missed."
Flt Lt Adam Sanders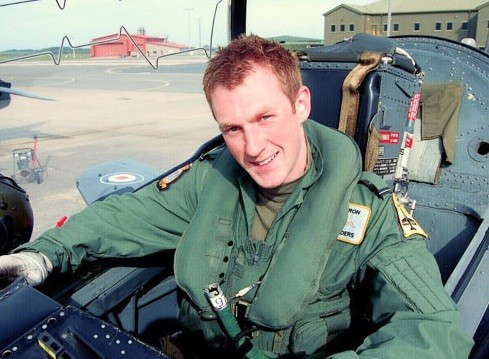 Adam Sanders was born on 24 November, 1984 and educated at Scarisbrick Hall School. After graduating from RAF Officer Training in September 2004 he excelled during flying training and he was selected to instruct other pilots to fly the Hawk.
"At the end of his instructional tour in 2012, he moved to XV (Reserve) Squadron, RAF Lossiemouth, to undergo Tornado GR4 conversion training," said Moreton.
"Flt Lt Adam Sanders was a talented pilot who was recognised early on in his RAF career for his flying ability and professionalism, so much so that, upon completion of his Advanced Flying Training on the Hawk T1, he was specially selected to become an instructor on the aircraft.
"He had enormous potential as both a pilot and officer.
"Adam was looking forward to joining 617 Squadron after completion of the operational conversion course. I am sure that the loss of this capable and much-admired pilot will be keenly felt by all on my squadron and the Royal Air Force community at large."