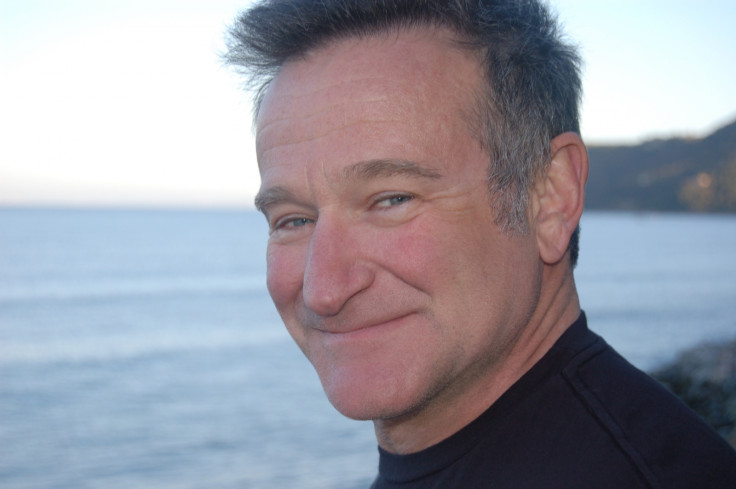 A rainbow tunnel on a highway just off San Francisco's Golden Gate Bridge has been officially named in honour of the late comedian Robin Williams, who had been living in the Bay Area when he committed suicide.
Two signs now mark the section of highway as the "Robin Williams Tunnel." Private funds paid the $3,000 (£2,100) cost of the two signs marking the tunnel entrance and exit.
Fans launched a campaign to name the tunnel in Williams' honour because it is located in Marin Country, where he lived, and because the tunnel's rainbow arch is reminiscent of the multi-coloured suspenders worn by Williams' in his breakout role as Mork in in the popular TV series Mork and Mindy.
Fans were stunned when Williams was found by his personal assistant hanging dead from his belt in his Marin County home in August 2014. He was 63.
The sweet, manic comedian, who battled addictions with cocaine and alcohol, suffered severe bouts of depression, anxiety and paranoia leading up to his suicide.
His wife, Susan Schneider, revealed that her husband had a debilitating brain disease called Lewy body dementia, which was confirmed in his autopsy. He had previously been misdiagnosed as having Parkinson's Disease.
"He was keeping it together as best as he could, but the last month he could not. It was like the dam broke," she said. "One of the doctors said Robin was very aware that he was losing his mind and there was nothing he could do about it."
Williams was a beloved figure in the San Francisco Bay area and frequently turned up at small local comedy clubs and theatres to try out his material, hobnobbing with Marin County locals when he did.
The tunnel now named for Williams was previously known as the Waldo Tunnel after William Waldo, a Whig Party candidate who ran for California governor in 1853.