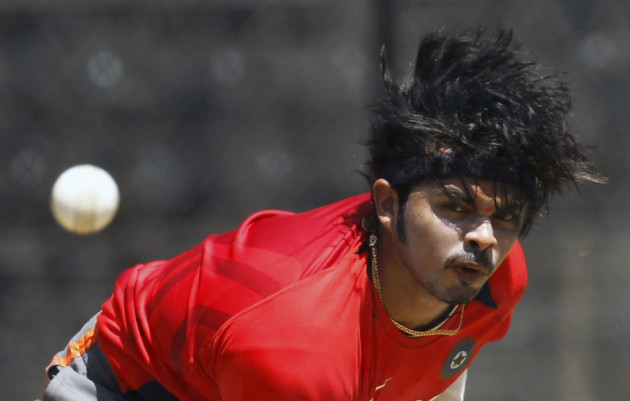 A betting scandal has rocked a top Indian Premier League cricket team owned by a former British television celebrity.
Three players at the Rajasthan Royals have been suspended over claims of so-called spot-fixing during matches at the world's wealthiest cricket tournament.
Among the accused trio is Test international fast bowler Shanthakumaran Sreesanth.
The team is co-owned by Shilpa Shetty - the Bollywood actress who appeared on Celebrity Big Brother and fell victim to racist abuse by fellow contestant, Jade Goody in 2007.
Royals players Ankeet Chavan, Ajit Chandila and Sreesanth are alleged to have fixed parts of matches for the benefit of bookmakers and gamblers.
They were exposed by team manager Raghu Iyer.
The Rajasthan Royals team said: "We are completely taken by surprise. We will fully co-operate with the authorities to ensure a thorough investigation," it said.
"The management at Rajasthan Royals has a zero-tolerance approach to anything that is against the spirit of the game."
The trio were due in court on corruption charges in Delhi today (Thursday) after being arrested on Wednesday. Also arrested were seven bookmakers in Mumbai and three others in Delhi.
Cricket's ruling body in India said it was "shocked and saddened" by the allegations.
Secretary of the Board for Control of Cricket, Sanjay Jagdale, said: "The IPL governing council has met and decided that the cricketers found involved will be dealt with severely," the board said in a statement.
"As of now, the three players - Ankeet Chavan, Ajit Chandila and S Sreesanth - stand suspended pending enquiry.
"All information required to bring the persons involved to book will be collected and strictest action will be taken, if found guilty.
"The BCCI is shocked and saddened at the recent developments."
Spot fixing is when players corrupt particular events within a match - such as bowling a deliberate no-ball.
Sreesanth has played in 27 Test matches and 53 one-day internationals. In 2008, he was involved in a different controversy when he was slapped in the face by fellow spinner Harbhajan Singh for no apparent reason.