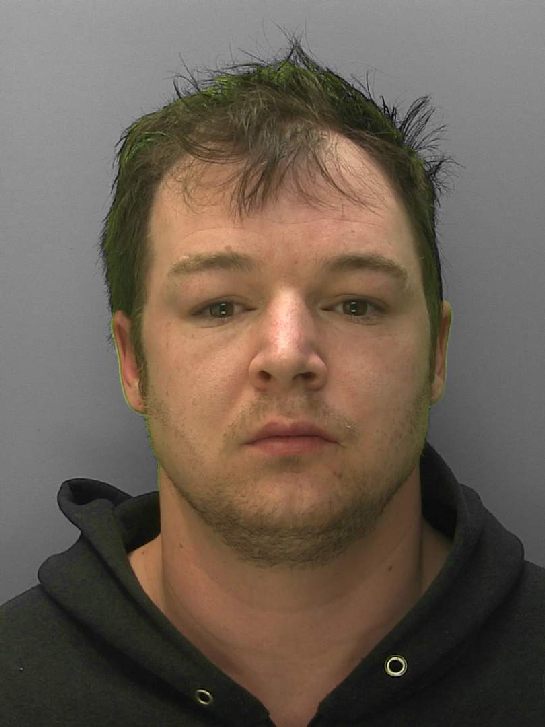 A man from Cheltenham has pleaded guilty to sexually assaulting a woman and making threats to kill police officers. David Diemer, 33, of The Yarnolds in Shurdington, admitted in Gloucester Crown Court that he sexually assaulted the woman in her 20s in her home on 25 March.
The victim was able to call the emergency services during the incident and a police operator was able to hear her screaming, pleading Diemer to stop. Diemer faces seven and a half years in prison pending a pre-sentence report, judging how much of a threat he poses to the public.
On the day of the incident, prosecutor Anjali Gohil told the court that Diemer had phoned his victim in a drunken state asking her to pick him up.
She collected him and took him to her home. When the pair arrived he placed his arm around her and touched her bottom. She shoved him away at this point.
According to Gloucestershire Live, Gohil said: "While that was going on she managed to dial 999. That was recorded and you can hear hear shouting 'please stop' and sounding distressed.
"At one stage she says 'Dave, look at me, I'm your friend.' She was screaming and unable to answer any questions from the operator. She was heard to say 'You're hurting me, you're scaring me.'"
After the incident, Diemer ran away into a nearby house before police eventually found him the next day at his father's address. He was seen standing in the window with knives in his hand and threatened to kill the police officers who were in attendance. He was eventually persuaded to leave the property and was arrested.
In court, it was also revealed that Diemer had a previous conviction for rape as a 19-year-old in 2004 and had already served a lengthy prison sentence.
Detective Constable Anna Portman from the Rape and Serious Sexual Offences Unit said: "I am pleased that the defendant pleaded guilty at court today which meant the victim did not have to relive her evidence in court.
"I would like to thank the victim for coming forward, she has shown great courage. I would also like to thank the staff at the Sexual Assault Referral Centre (SARC) who have supported the victim throughout the investigation.
"Gloucestershire Constabulary have a dedicated team who specialise in investigating rape and serious sexual assaults. Our specialist officers are committed to ensuring that victims of sexual crime are treated with care, respect and receive support."
Diemer will be sentenced at Gloucester Crown Court on 22 September.