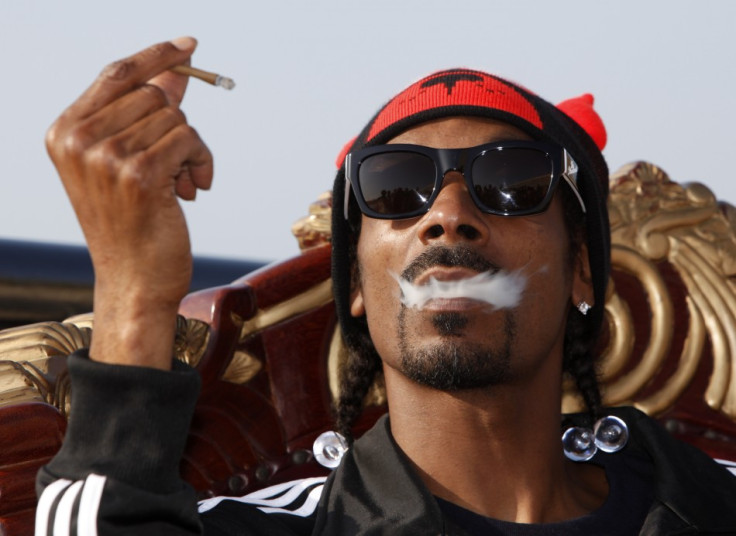 US Rapper Snoop Dogg has been arrested after a small stash of marijuana was found on his tour bus.
The 40-year-old hip-hop star, who is known for his obsession with the drug, was taken into custody after a police sniffer dog found the weed at a US-Mexico border checkpoint.
The arrest came in the wake of the star's recent controversial antics including recording a music video where he sits next to a small mountain of marijuana and allegedly smoking a joint on stage.
Snoop, born Calvin Broadus, was rumbled after his tour bus was stopped at a border patrol checkpoint in Sierra Blanca, Texas.
A spokesperson for the Sierra Blanca Sheriff's Office told the Daily Mail: "During a routine check of US citizenship the border patrol agent detected the odour of marijuana emitting from the inside of the vehicle.
"The canine alerted [officers] to a trashcan at the rear of the vehicle, where a red prescription bottle containing rolled marijuana cigarettes was located.
"A further search produced two other containers containing marijuana, weighing total of 0.13lb."
Police said that the rap legend admitted that the weed belonged to him. He is due to appear in court on 20 January.