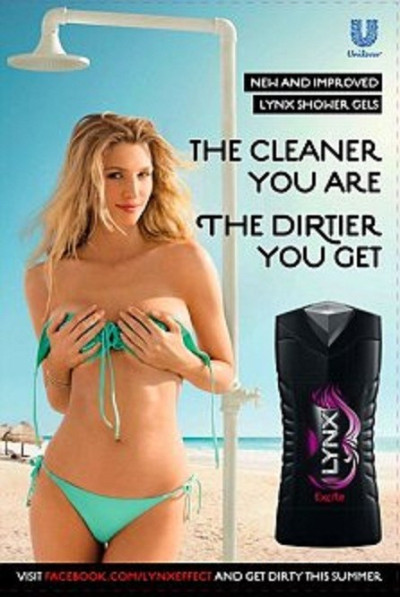 A series of Lynx adverts staring glamour model Lucy Pinder has been banned for a range of offences including objectifying woman after receiving more than 100 complaints.
The Advertising Standards Authority (ASA) concluded that the five internet adverts and one poster "were likely to cause serious or widespread offence."
The internet ads staring Pinder, who has appeared on TV shows such as The Real Hustle Undercover and Celebrity Big Brother, features the glamour model washing a car, eating an ice-lolly and jogging.
The ASA received complaints that the online ads were offensive, degraded and objectified woman and ran on websites which could easily be viewed by children, such as Rotten Tomatoes and Anorak, which "were not protected through age verification or other similar targeting."
The banned poster depicted a bikini-clad woman, who is not Pinder, under a shower at a beach, with the headline: "The cleaner you are the dirtier you get."
There were also a number of complaints that it was irresponsible for the poster, deemed to be sexually suggestive, indecent, provocative, glamorised casual sex, to be placed in outdoor locations which also could be seen by children.
A spokesman for Lynx said: "As an advertiser, we strive to be responsible and observe strict guidelines.
"Lynx adverts often provoke diverse reactions and opinions but it is never our intention to cause offence."