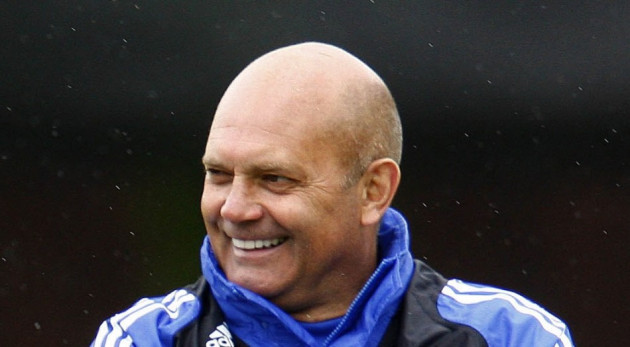 Former Chelsea assistant manager Ray Wilkins expected the Blues to face competition from Arsenal, Manchester City and Tottenham Hotspur for the Premier League title this season.
Wilkins' former club are currently second in the table behind the Gunners, while Spurs and City are separated by only Liverpool while three defeats in their first eight games leaves Manchester United off the pace.
And Wilkins says that with United seemingly out of the running, the pursuit of the title is a four-horse race which is set to go to the wire.
"Manchester City looked extremely good away from home at the weekend and West Ham is never easy to go to so if they get there away form on track they are going to be there," Wilkins said.
"Arsenal, their first 15 players are exceptional but if they have a few injuries I worry about them. Chelsea will be there or thereabouts.
"I don't think you can rule out Tottenham this year," he added.
"Tottenham had a real major blip against West Ham but got a very, very good result at the weekend when they beat Aston Villa.
"So I don't think you can write them off either. I think you've got a very competitive Premier League this year and I think it will go to the wire once again and hopefully it does I hope it's not done in Easter I hope it goes right the way through."
Chelsea take on City this weekend in a true test of both side's credentials while Tottenham, after an early season defeat to Arsenal Andre Villas-Boas' side are back on track.
Both Arsenal and Chelsea suffered contrasting fortunes in the Champions League on Tuesday with Jose Mourinho's side overcoming Schalke while the north Londoners were beaten by Borussia Dortmund.
Mourinho's return was expected to spark an improvement in Chelsea's hopes of reclaiming the title last won in 2010 under Carlo Ancelotti but for Arsenal a flirtation with the title hasn't arisen during the club's eight-year trophy drought.