A child protection expert whose name appears on a list of suspected perverts who frequented a notorious children's home at the centre of abuse allegations, has been robustly defended by a colleague.
Ray Wyre is named on the list alongside the likes of disgraced MP Cyril Smith, but according to a former colleague of Wyre's this is nothing but a slur upon his reputation.
Elm Guest House, in Richmond, south London, was reportedly used as a place for powerful public figures, including politicians, to sexually abuse youngsters during the 1970s and 80s.
But Wyre's participation in any abuse is so unlikely as to be totally "improbable," insisted a former colleague with whom he worked at child protection firm, Ray Wyre Associates (RWA).
Derek Green, RWA's director of clinical services, insisted Wyre's whole career was dedicated to protecting children, not abusing them.
During his lifetime, Wyre, who died aged 56 in 2008, was held in high esteem for his work in child protection.
Nonetheless, the list drawn up by former child protection worker Chris Fay is circulating on the web, with Wyre's name on it.
In the current frenzied atmosphere and with rumours of a child-sex ring at the heart of the British Establishment, the potential for innocent people to be badly smeared in the anything-goes arena of the internet may have been realised.
Green told IBTimesUK: "There's no evidence at all that Ray was involved. If he was there [at Elm Guest House], I would expect him to have been there in a professional capacity.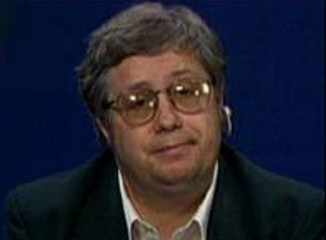 "I know his name was on a hand written list of people who are said to have visited Elm House. I suspect he was there on business.
"In our work, we meet sex offenders all the time and not always in settings like police stations. It can be in hotels or in their own homes."
Green likened the accusation against Wyre to that of a police officer who is accused of being a criminal, because of spending a lot of time with crooks in the line of duty.
"It's so unlikely that it's improbable," said Green of the allegation. "Ray always asked what it was that led somebody to be attracted to child abuse. His whole life was dedicated to exposing child abuse and he did that in some very high level cases."
Wyre's inclusion on the list is a error and badly misguided, according to Green.
"Ray Wyre was fundamental in the expansion of child protection work in this country and the police owe him a debt of gratitude. If you speak with certain police officers, they will tell you how important he was to shaping how they deal with child sex abuse," he said.
But Wyre's reputation apparently counts for little in a climate of suspicions and distrust in full reign following the exposure as paedophiles of formerly trusted figures, such as Rolf Harris and Jimmy Savile.
This week saw more mismanagement, when a top-level over-arching government inquiry into historical sex abuse allegations was thrown into disarray by the resignation of the woman selected to chair it, before it even began.
Retired judge Lady Butler Sloss withdrew over a family conflict because her brother was attorney general during the period in the 1980s when allegations of high-level sex abuse were not investigated.