Real Madrid blackmailed for 10 million euros over audio tapes
Florentino Perez refused to pay journalist to delete the now leaked audio
The plot thickens around the controversial audio tapes featuring the voice of a man believed to be Real Madrid president Florentino Perez. The club has now alleged that journalist Jose Antonio Abellan had attempted to blackmail the club for 10 million euros in exchange for deleting the recordings.
A few days ago, Real Madrid responded to the initial release of the audio tapes by dropping Abellan's name as the perpetrator of the smear campaign against the president. In the official statement published on the club's website, Perez said that Abellan obtained the recordings in secret, and has been trying to sell them for a number of years. He later said that the timing of the release now, via news outfit El Confidencial, is motivated by his involvement in the European Super League.
On Thursday, the club followed up that earlier statement by sharing a tweet claiming that Abellan attempted to demand 10 million euros from the club in exchange for deleting the explosive recordings during a meeting back in 2011.
The official Real Madrid Twitter account repeated claims made by Carlos Bustillo on "El Transistor" on Onda Cero on Wednesday. "The blackmail offer was made in the Combarro Restaurant in Madrid, and Real Madrid didn't accept it," Bustillo said. He also claimed that Abellan had brought the proposal to Real Madrid's vice president at that time, Eduardo Fernandez de Blas.
Meanwhile, Abellan himself responded to the tweet by questioning why no one reported him ten years ago when the alleged blackmail attempt was made. He then criticised Perez even further, saying that the president is using the club's website and its members for his personal benefit.
Perez has already made it clear that he intends to take legal action against both Abellan and El Confidencial. The individuals he mentioned in the recordings have not made any statements so far. some of the former Real Madrid players and managers that were slammed in the recordings were Iker Casillas, Cristiano Ronaldo, Jose Mourinho, Vicente del Bosque and Raul Gonzalez.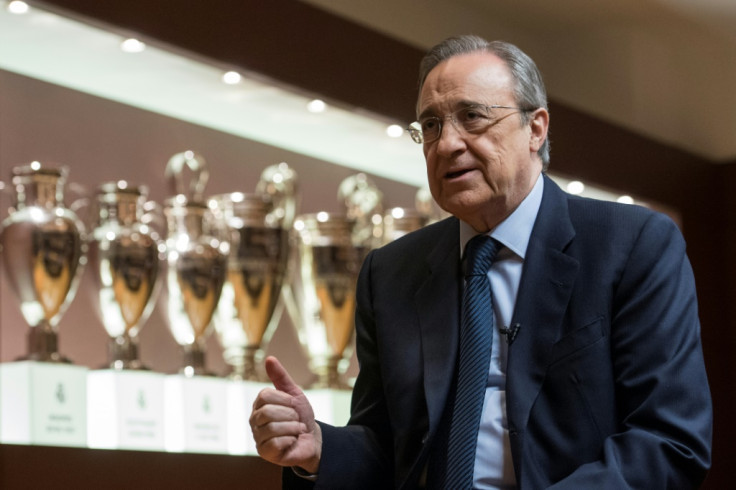 © Copyright IBTimes 2023. All rights reserved.