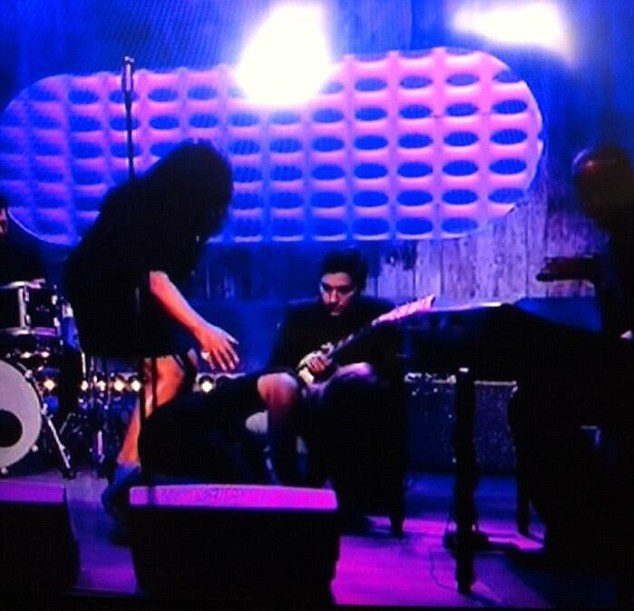 Viewers were left shocked after seeing singer Rebecca Ferguson collapse on live TV.
The former X Factor star was performing her new song All That I've Got on daytime show Loose Women when she suddenly keeled over.
Ferguson was wrapping up the show with the performance as the end titles ran and had just finished singing when she fell to her knees in front of millions of TV viewers and the watching live audience.
Co-host Myleene Klass ran to her aid and put the 27-year-old in the recovery position until a medical professional arrived at the scene.
Klass was able to act promptly having insight into administering first aid since her mother is a nurse.
Despite the fact that the singer had collapsed before their eyes, the audience continued cheering and clapping, apparently unaware that she had fallen ill.
A shocked viewer wrote on Twitter: "@RebeccaFMusic just collapsed after her performance on @loosewomen and the audience carried on cheering..."
The singer left the studio with a blanket covering her head.
Ferguson's manager Jonathan Shalit confirmed that the star had received medical attention and was on the mend saying: "Rebecca complained of being dizzy throughout the show but insisted on performing. Rebecca went to ITV's nursing - but now she has gone to bed for the rest of the day with chocolates."
He was quick to dismiss rumours that the singer might be pregnant saying: "She feels much better. Just tired, stressed and exhausted - not pregnant."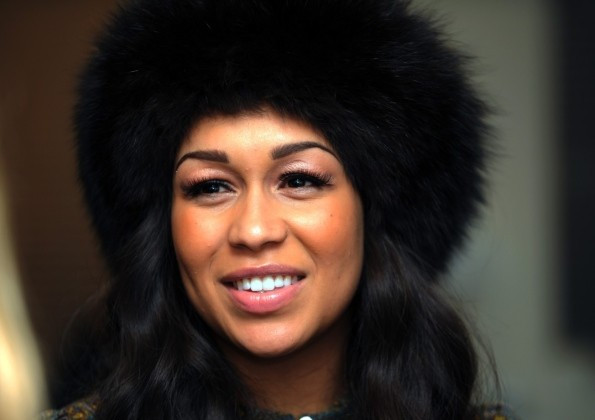 The Scouse singer had earlier looked well wearing a flattering body con dress and chatting with the panel of hosts, however her hectic promotional schedule may have taken its toll.
A day earlier she had hinted that she was under the weather, tweeting: "Still Laid up in bed, dunno what this bug is but it's getting shaken off big tomorrow xxx."
The mother of two was also evidently sleep deprived having tweeted: "Cannot sleep, been up since 4 grrr x."
After the incident she posted a message on Twitter reassuring her fans that she was better saying that she "fought through the song but had nothing left."
Klass, meanwhile joked that she neded a double vodka after the dramatic events of the day.
Ferguson recently revealed that she had been plagued with problems over the past 18 months.
"I had stalkers, court cases, every crazy person you could think of was on my case. I was going through the mill and finally got to the end and thought: 'Life's too short to stress and worry and be anxious.' You have to be thankful for the blessings you have."