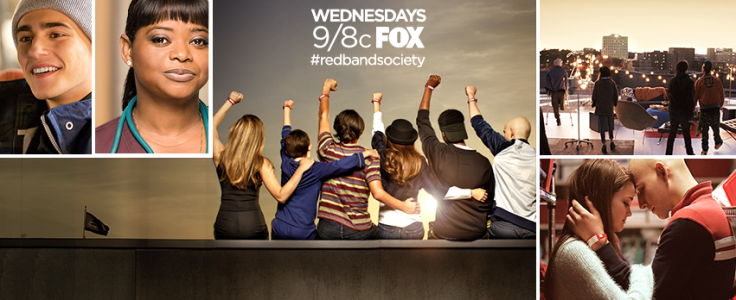 Red Band Society returns with its mid-season finale episode tonight, 3rd December at 9pm ET on Fox, amid cancellation rumours.
The 10th episode is titled, What I Did For Love, which could be the show's last episode.
Click here to watch the episode online.
The official synopsis reads:
The show's future remains undecided, as production is halted after the show's 13th episode.
According to a report in TV Line, Fox will not be picking up additional episodes of Red Band Society beyond its initial 13-episode order.
In episode 9, Emma was released from Ocean Park. She went against Leo, who asked her to stay and get better, taking off her red band as she leaves.
Meanwhile, pop star Delaney Shaw checks into the hospital. Dash and Jordi see this as an opportunity to go after some life goals. Nurse Jackson warns Kara against getting involved with Hunter.
Also, Dr McAndrew wants Dr Grace back, but ends up sleeping with Brittany, who is left hurt when he tells her that it was nothing but a one-night stand.
The actors talk about working on the Red Band Society in a video titled, 'That's a wrap.'