Red Dead Redemption: Rockstar's 360 classic finally heading to Xbox One via backwards compatibility
John Marston will ride again on Xbox One.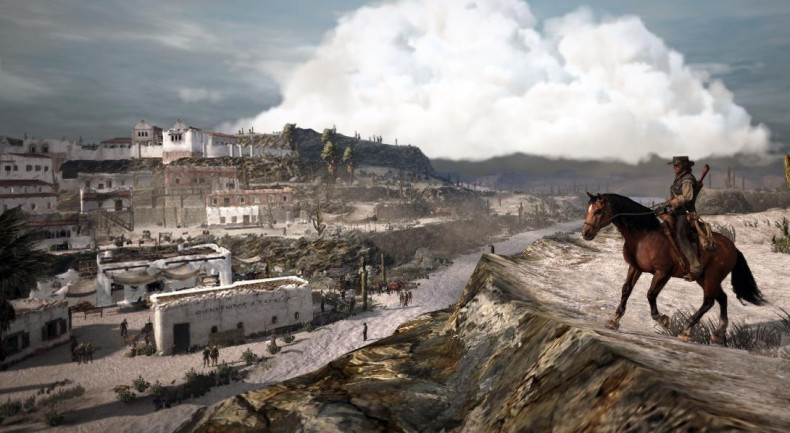 Rockstar Games and Microsoft have officially announced that Xbox 360 and PlayStation 3 classic Red Dead Redemption will be available on Xbox One from this Friday (8 July) via the backwards compatibility program.
If you own the Xbox 360 version and an Xbox One you'll be able to insert your disk and make the transition. If you own it digitally you'll be able to download it, and if you don't own it at all it'll be available for sale on Xbox One this Friday.
Rockstar's classic western is currently available digitally for £6.24 on Xbox 360 as part of the ongoing Xbox summer sale, which ends on Monday 11 July. Its regular price is listed as £8.74, but all pricing information could change before the game arrives on the Xbox One store.
The backwards compatibility also extends to Red Dead Redemption's Undead Nightmare expansion and the Game of the Year edition that packaged the original game and this sizeable expansion. The Undead Nightmare pack is available for £6.75 on the Xbox Store.
First released in 2010, Red Dead Redemption was an instant classic. It remains the best story Rockstar Games has ever told, set in one of its most incredible open world locations. The dusty expanse of the game's fictional US/Mexican border was the setting for a tale of redemption for protagonist John Marston, also one of the studio's best characters.
In reaction to the news, sales of the game went up by over 6,200% on Amazon.co.uk (via VG247), with Undead Nightmare sales jumping by over 2,000%. The game has long-been among the most requested to join the backwards compatibility program Microsoft announced during its E3 2015 press conference. The program requires publishers to give the go-ahead allowing their games to appear on the new console.